Are you looking for renowned Flute player? Here we have come up with a list of the 12 Most Famous Flute Players. The flute is one of the most popular musical instruments. It has been used in classical and popular music. Today we are going to discuss the prominent players who are just phenomenal at it.
From Marcel Moyse to James Galway to Jeanne Baxtresser, there have been several talented players who have ruled the hearts of fans. You will get to know more about these personalities. So, without any further ado, let's check out the list of the most popular flutists.
READ MORE- 10 Best Guitarists Of All The Time
1- James Galway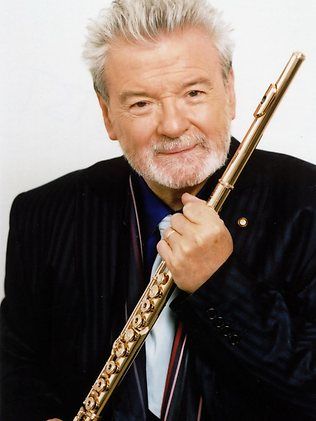 James Galway is a fantastic flute player. He hails from Belfast, Northern Ireland. He learned to play the flute at an early age. Galway won three Belfast Championships (junior, senior and open) in a single day. He also won the Brit Award for Outstanding Contribution to Music in 2005.
In fact, Galway played with orchestras including Royal Philharmonic Orchestra, London Symphony Orchestra, Berlin Philharmonic Orchestra, and the opera house Convent Garden Opera.
He then decided to pursue a solo career. Galway is one of the best flute players in the world. He also received the Gramophone Lifetime Achievement Award.
READ MORE- 10 Best Famous Female Guitarists Of All-Time
2- Marcel Moyse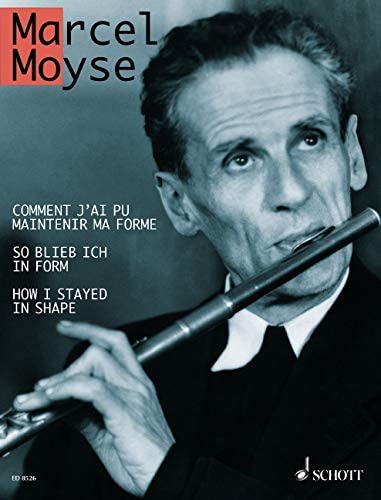 Marcel Moyse was a famous flutist born in Brattleboro, U.S. He was born on 17 May 1889 in St. Amour, France. He studied at the Paris Conservatory and was a student of esteemed musicians Adolphe Hennebains, Philippe Gaubert, and Paul Taffanel.
Moyse was a founder of Marlboro Music school and festival in Vermont. He taught at the Montreal music conservatory as well. His talented students include James Galway, William Bennett, Paula Robison, Karen Reynolds, etc.
Moreover, the legendary artist received the French Legion of Honour for his contribution to music.
3- Bobbi Humphrey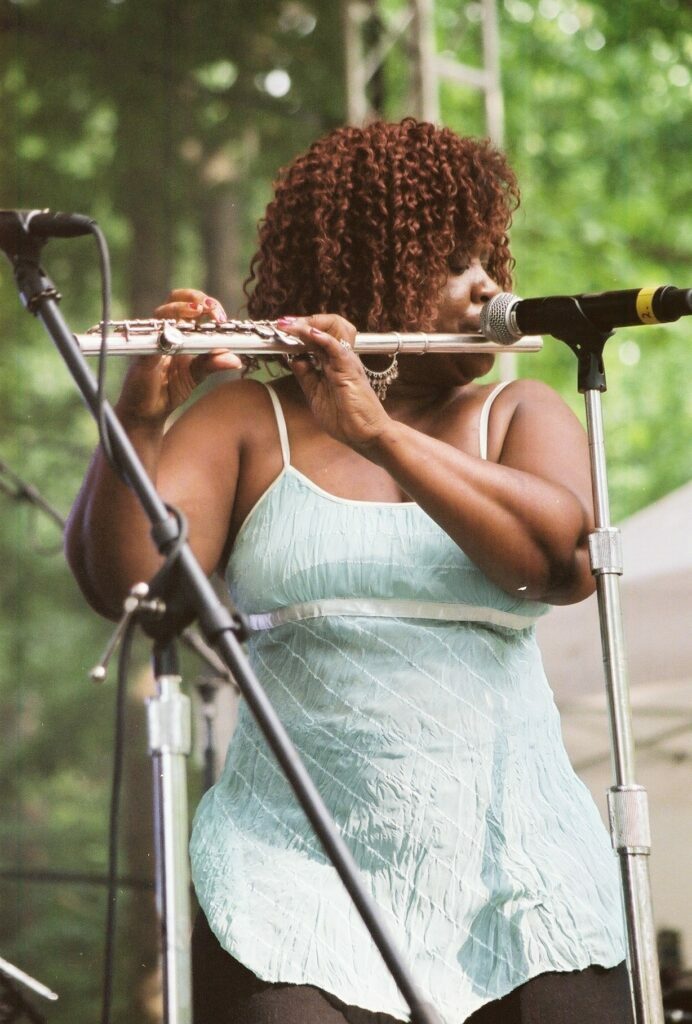 Barbara Ann Humphrey aka Bobbi is a famous jazz flutist. She was born on 25 April 1950 in Marlin, Texas. The famous musician Dizzy Gillespie saw her at a talent contest at Southern Methodist University and motivates her to pursue a career in music.
Later, she moved to New York and got her first break performing at the Apollo Theatre on Amateur Night. In 1971, Humphrey signed with Blue Note becoming the first female instrumentalist to do so.
Apart from it, she has played flute at Carnegie Hall, the Russian River Jazz Festival, and Montreux Jazz Festival. Humphrey is famous for playing jazz soul, jazz fusion, and funk.
READ MORE- 10 Best Famous & Greatest Drummers Of All Time
4- Jeanne Baxtresser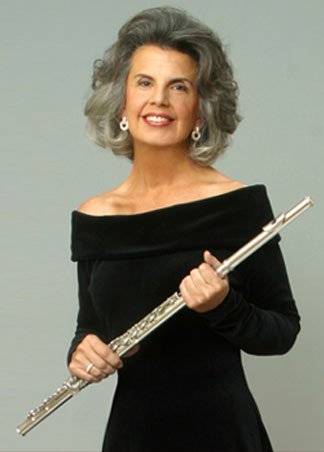 Jeanne Baxtresser is a renowned flute player born in Bethlehem, Pennsylvania. Her mother Margaret Baxtresser was a concert pianist. Jeanne attended the Interlochen National Music Camp and Academy. She studied at the Juilliard Music School.
In fact, she has been a Flute Professor at the University of Montreal, the Manhattan School of Music, The University of Toronto, The Juilliard School, Carnegie Mellon University, and The New England Conservatory.
Baxtresser won the Lifetime Achievement at the National Flute Awards in 2006. She has also published the book Orchestral Excerpts for Flute with Piano Accompaniment.
5- Georges Barrere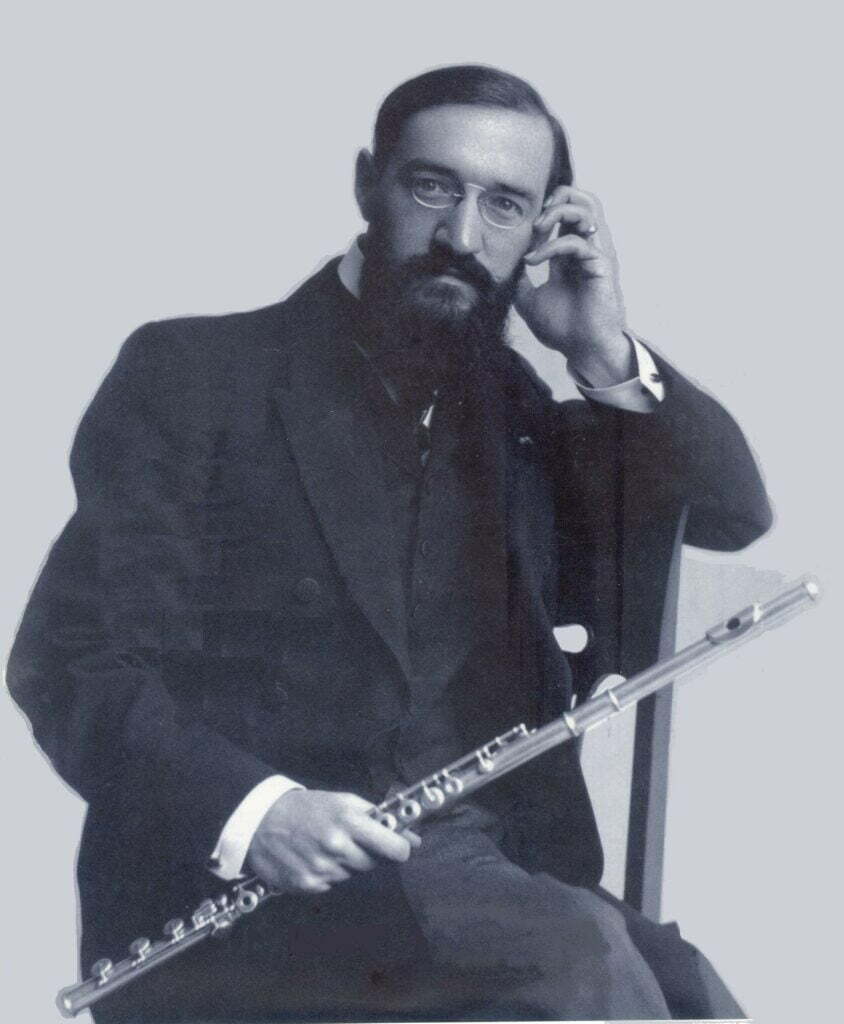 Georges Barrere was a French flutist. He was born on 31 October 1876 in Bordeaux, France. He studied at the Paris Conservatoire along with Paul Taffanel and Henry Altes. Afterward, he started playing in orchestras at The Folies Bergere.
Furthermore, Barrere was the first flutist in the Societe Nationale and played in Claudy Debussy's premiere "Prélude à l'après-midi d'un faune" in the year 1894.
In 1987, Concerts Colonne appointed him as a flutist and he also became an instructor at the College Stanislaus in Montparnasse. Barrere founded the Barrere Ensemble of Wind Instruments in 1910. He died on 14 June 1944.
READ MORE- 12 Best Jazz Pianists You Must Know
6- Jean-Pierre Rampal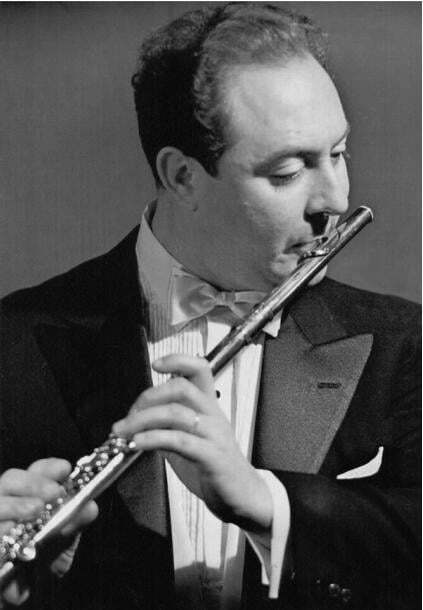 One of the greatest flute players Jean-Pierre Rampal was born to flutists Joseph Rampal and Andree. He started learning flute at an early age. His parents want him to have a stable career. Hence, Rampal began medical studies.
But, in 1943 during the Second World War, he was chosen to do forced labor. He escaped from there to Paris and changed his identity. He joined the National Conservatory in Paris as a flute artist.
Rampal has collaborated with several renowned artists throughout his career. Some are Henri Tornasi, Isaac Stern, Andre Jolivet, Aaron Copland, Serge Nigg, etc.
7- Emmanuel Pahud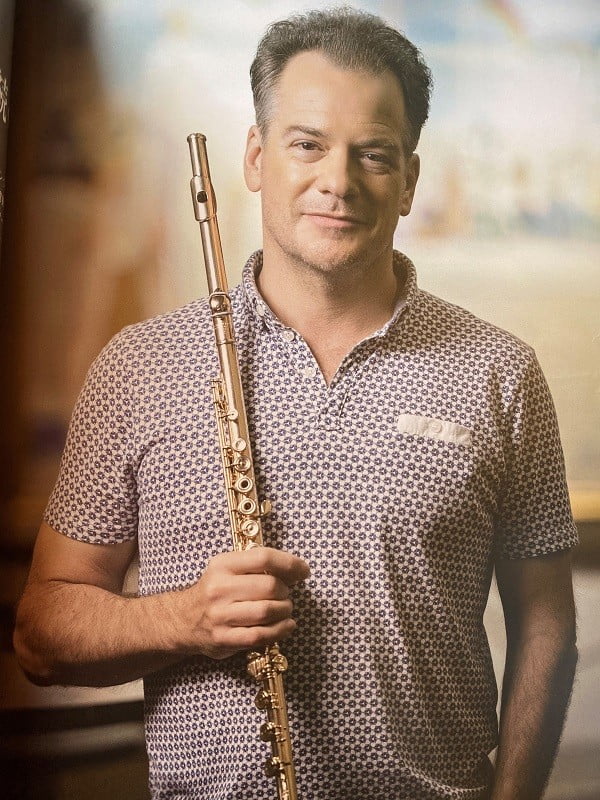 Emmanuel Pahud is a famous flutist who hails from Geneva, Switzerland. He was born on 27 January 1970. He loves the music of the flute since childhood. In fact, Pahud learned to play flute from various famous artists Carlos Bruneel, Aurele Nicolet, and Francois Binet.
Afterward, He studied at the Paris Conservatory aka Conservatoire de Paris. In 1988, he won the second prize at the International Scheveningen Music Competition.
Pahud has worked as the principal flutist at the Munich Philharmonic, and Berlin Philharmonic. He has also appeared as a solo flutist at the London Symphony Orchestra, Yomiuri Nippon Symphony Orchestra, and Tonhalle Orchestra Zurich.
READ MORE- 15 Talented Blind Piano Players Ever
8- Matt Malloy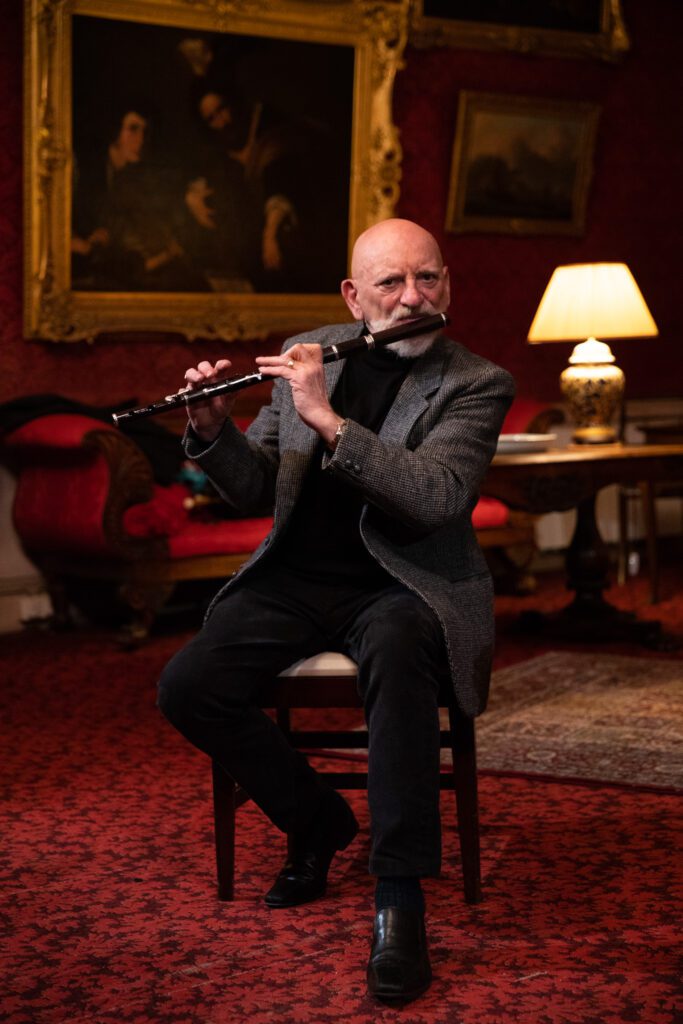 Another fantastic flute player on the list, Matt Malloy hails from Ballaghaderreen, Co. Roscommon. He started playing flute in childhood and won the All-Ireland Flute Championship. He was a member of one of the most influential bands, "The Bothy Band" during the 70s.
Later, when Molloy moved to Dublin, he met Paddy Moloney who invited him to join the band "The Chieftains". After the disbandment of The Bothy Band, he joined the successor band Planxty. It received worldwide success.
In 1979, He joined the band The Chieftains and replaced the artist Michael Tubridy. Throughout his career span, Molloy has worked with artists such as Paul Brady, Donal Lunny, Tommy Peoples, etc.
9- Julius Baker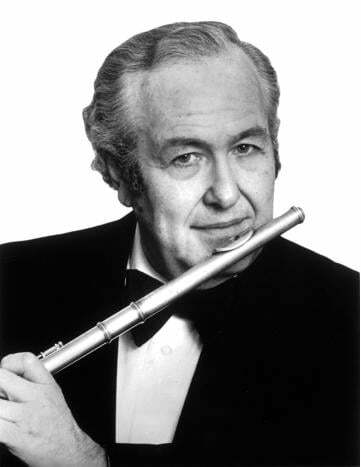 Who doesn't knows one of the most influential flute players, Julius Baker? He was born on 23 September 1915 in Cleveland, Ohio. He attended the Eastman School of Music and Curtis Institute of Music. Afterward, he played as the second flute in the Cleveland Orchestra.
Baker has been a faculty member of various institutes including Juilliard School, Carnegie Mellon University, and Curtis Institue of Music. Paula Robison, Mimi Stillman, Jeanne Baxtresser, and Hubert Laws were some of his pupils.
Not only this, but also he was the principal flutist in the Pittsburgh Symphony Orchestra, Chicago Symphony Orchestra, the New York Philharmonic, and the CBS Symphony Orchestra.
READ MORE- Top 10 Best Cello Players Of All Time
10- Herbie Mann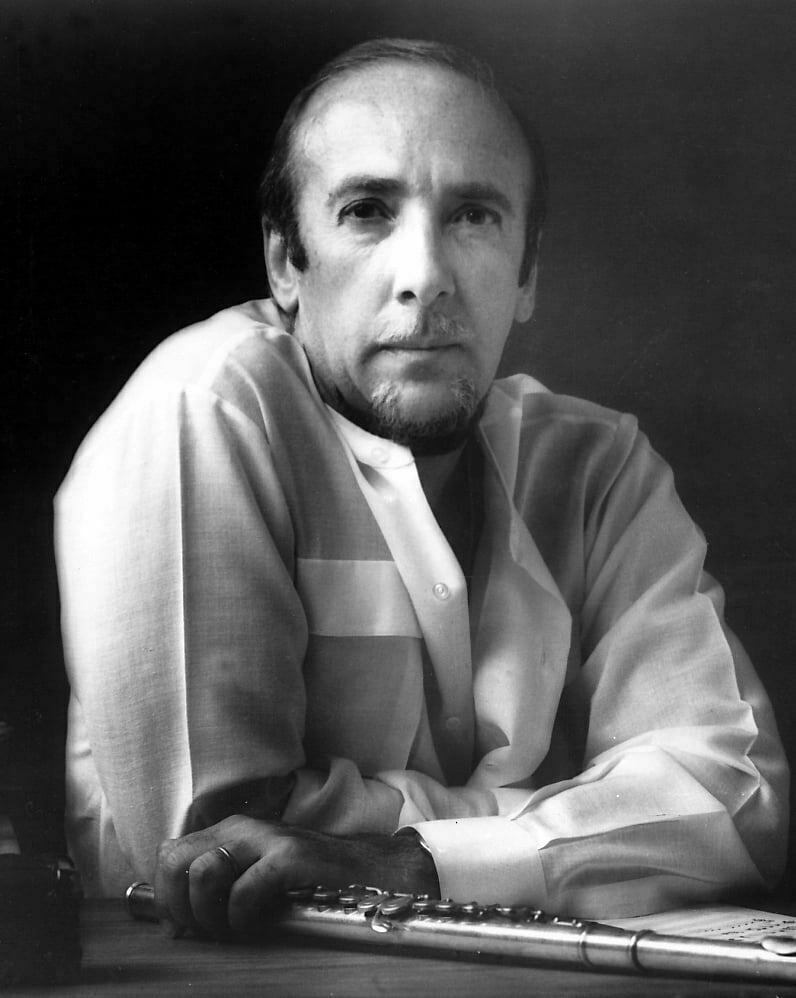 Herbie Mann was a jazz flute player. His original name was Herbert Jay Solomon. His parents were singers as well as dancers. He was a bop flutist who also plays bass clarinet and tenor saxophone. He was best known for his fusion of jazz and world music.
In 1959, Mann recorded the album of the Afro-Cuban Jazz, "Flautista!". He has played duets with Indian musician Vasant Rai at The Bottom Line and Village Gate clubs located in New York.
Moreover, he provided music in the National Film Board of Canada animated short Afterlife(1978). He pioneered the Brazilian musical style "bossa-nova"
11- Robert Dick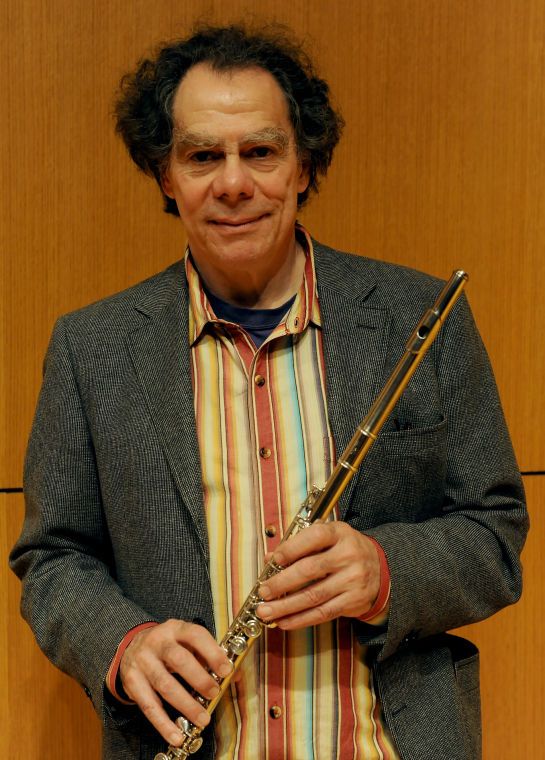 Robert Dick is a flutist best known for inventing the flute modification "glissando headjoint". He is also an author, teacher, and music composer. He played the first flute in the Senior Orchestra at the High School of Music and Arts.
In fact, he won the National Flute Association's Lifetime Achievement Award in the year 2014. Dick has a musical style that comprises a fusion of world music, electronic, classical, and jazz music.
He is also the author of seminal works including The Other Flute: A Performance Manual of Contemporary Techniques, Tone Development For Extended Techniques, and Circular Breathing for the Flutist.
READ MORE- 12 Famous Musicians In India Of All Time
12- Ian Anderson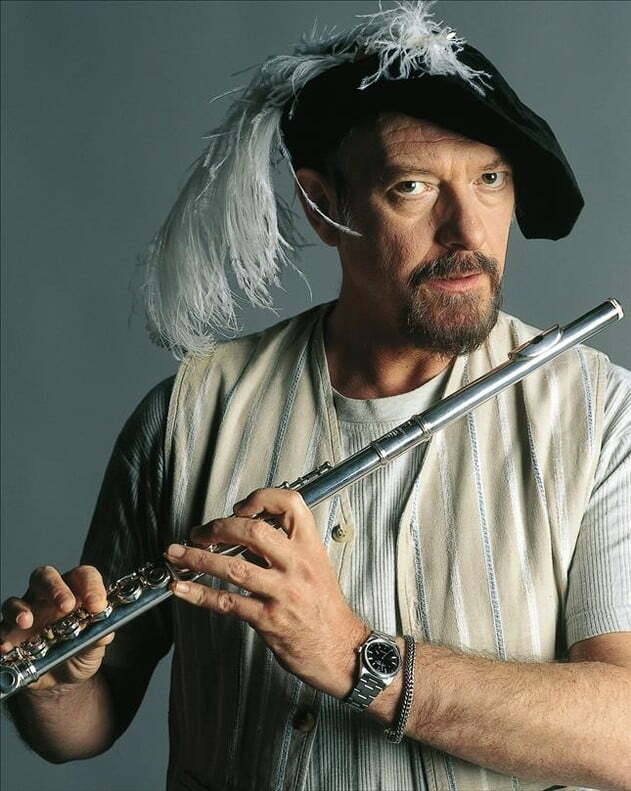 Ian Anderson is a musician and songwriter best known as the lead vocalist, flutist, and acoustic guitarist for the British rock band Jethro Tull. He is also a skilled multi-instrumentalist and has played a variety of other instruments including the mandolin, bouzouki, and various percussion instruments.
In fact, Anderson is known for his distinctive voice and energetic stage presence, as well as his ability to play the flute while standing on one leg. He is widely regarded as one of his generation's most talented and innovative musicians.
Anderson has also been known for his philanthropic work and support of various charitable causes. He has been involved in numerous fundraising efforts and has supported a variety of organizations, including the World Wildlife Fund and the Rainforest Foundation.