Do you know the best places to visit in the world? Here we have come up with a list of some amazing places you must visit before you die. From The Great Wall of China to Machu Picchu to Meteora, there have been various unmissable places.
READ MORE- Solo Travel Destinations || 15 Beautiful Tourist Places
Life is boring without travelling. You must visit wonderful places in the world. Because when we explore new places, we discover something new about places, life and culture. It not only increases our knowledge but also makes our souls happy and refreshes our minds. You must choose the places wisely. Here you will get the list of the 15 best places to visit. Let's go.
1- The Great Wall of China: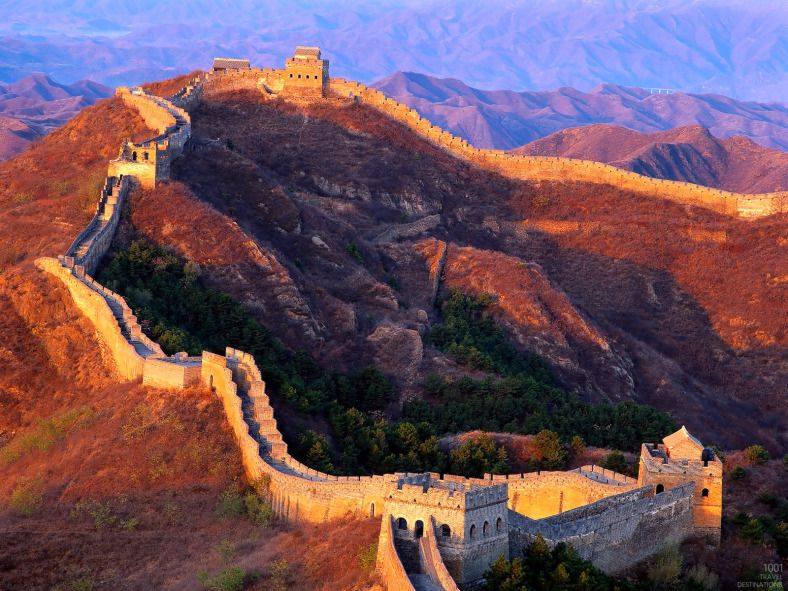 The Great Wall of China is one of the best places to visit. It was built to secure the northern borders of China. Its length is approx 21,196 km. Beijing is the main gateway to it. To visit the Great Wall, you must go in the spring or autumn.
2- New York City: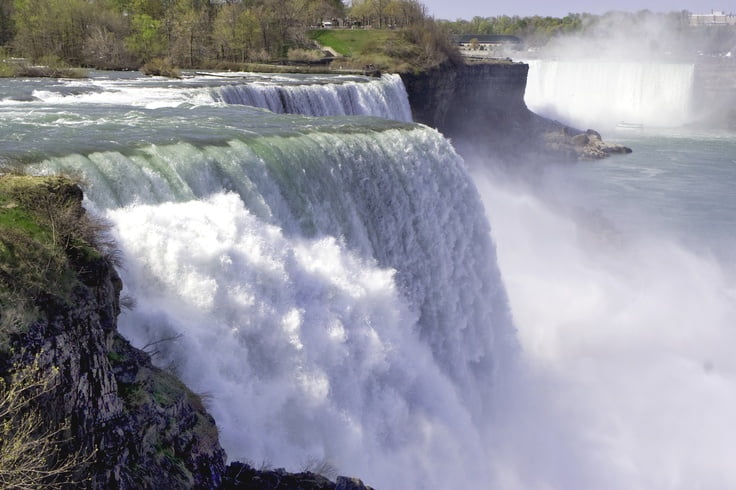 New York City is famous for its beautiful sites and buildings. You can visit the epic monument Statue of Liberty. It includes various wonderful places, Niagra Falls, Times Square, Lake George etc. Don't forget to visit Central Park, Thousand Islands and State Park.
READ MORE- Travel Destination Places In India
3- The Colosseum: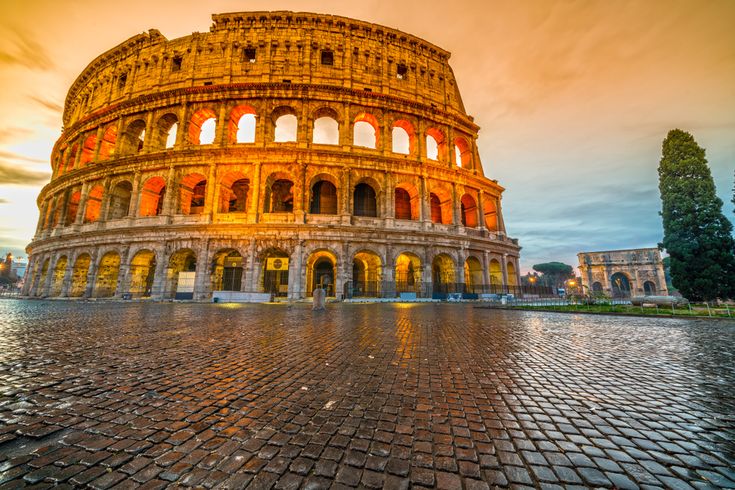 The Colosseum is the largest amphitheatre in the world. The Colosseum is also called Flavian Amphitheatre built in Rome. It is one of the seven wonders of the world. It receives four million visitors every year. This Heritage is a free-standing structure. It was used to host gladiatorial shows.
4- Machu Picchu: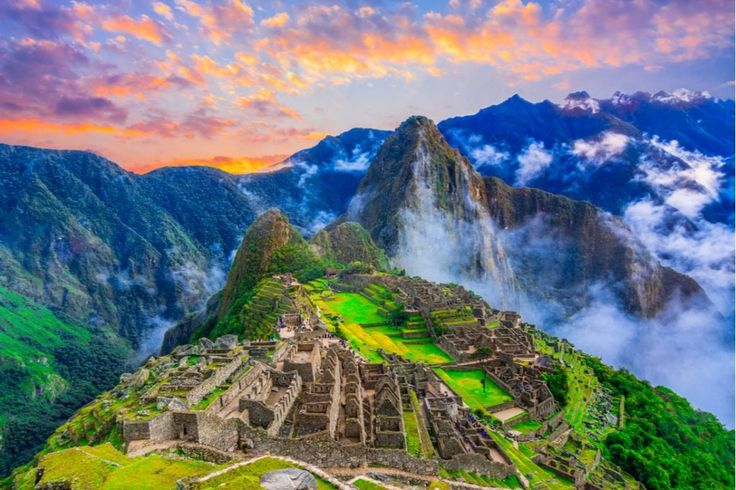 Machu Picchu lies in the Andes Mountains in Peru. The ruins of Machu Picchu show the strength of the Inca Empire. It is one of the most beautiful places to visit. It stands 2,430 m above sea level. Indeed, Machu Picchu is a UNESCO World Heritage site you must visit once.
READ MORE- 10 Most Expensive Cities In The World To Live In
5- The Greek Islands: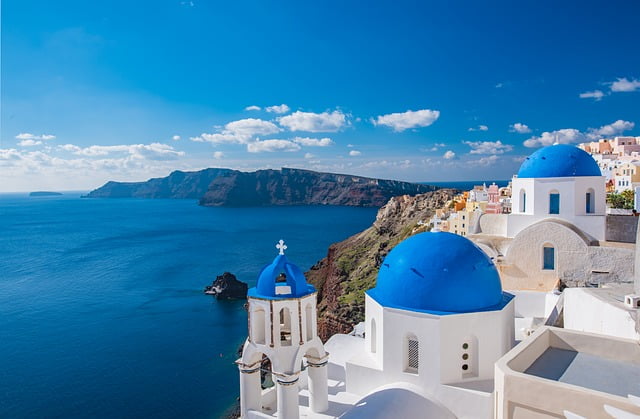 Greece is a beautiful country to visit. Be it the food, culture, nature and islands. Some of the best islands to visit are Santorini, Corfu, Crete, Mykonos and Rhodes etc. There are several unmissable museums, beaches, landscapes and resorts.
6- Giza Pyramid Complex: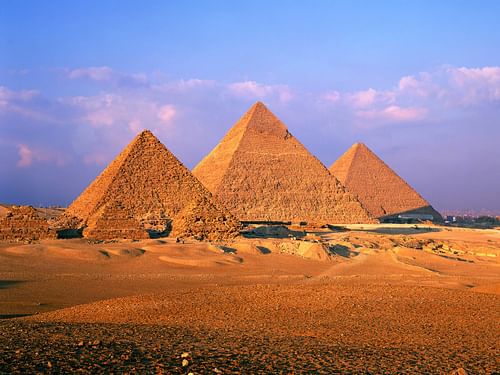 Giza Pyramid Complex is located in the Giza Plateau in Egypt. It includes The Great Pyramid of Giza, Pyramid of Menkaure, Great Sphinx of Giza and Pyramid of Khafre. Don't forget to go Grand Egyptian Museum, Giza Solar Boat Museum and Golden Perfume Palace.
ALSO-READ- 10 Most Expensive House In The World
7- The Grand Canyon: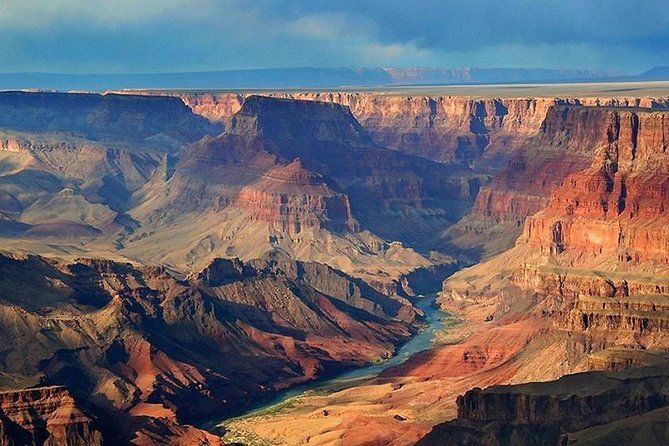 The Grand Canyon is made by the Colorado River in Arizona, US. It is popular for its geological history of about 6 million years ago. It is home to various bird species and mammals. The best tourist attractions are the Bright Angel Hiking Trail, Geological Museum, Rim Trail, Desert View, Skywalk Eagle Point etc.
8- Paris: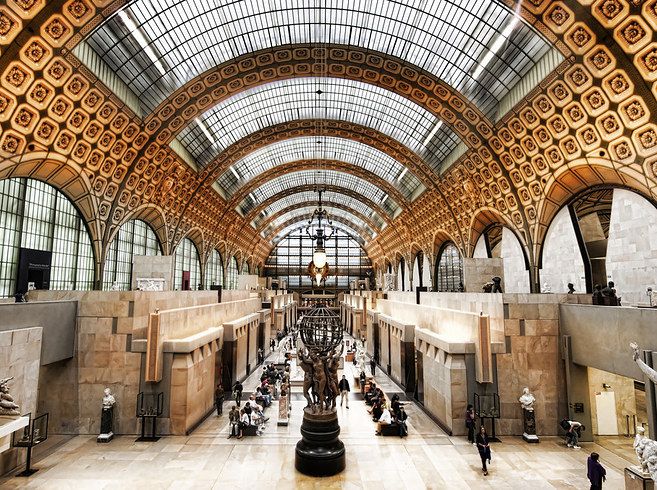 Paris is one of the most wonderful places to visit. It has numerous attractions like Versailles Palace, Eiffel Tower, Louvre Museum, Notre Dame Cathedral, Musee d'Orsay, Pompidou Centre etc. Paris is the perfect destination for couples, friends, family and solo trips too.
READ MORE- 10 Amazing Places To Visit For Shopping In The World
9- The Great Barrier Reef: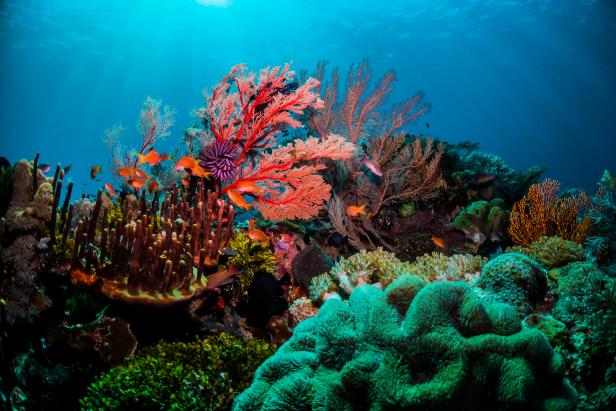 The Great Barrier Reef is the largest coral reef system in the world. It extends over 14 degrees of latitude. It contains a diversity of coral species and habitats. However, the reef is damaged due to extreme weather and ocean warming. It is UNESCO's Natural World Heritage Site.
10- Mount Bromo Sunrise: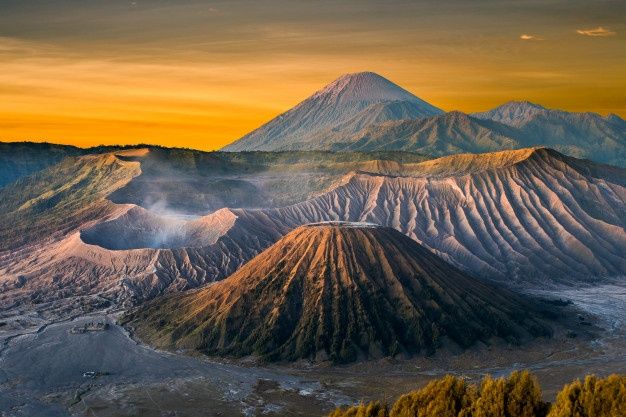 Mount Bromo is an active volcano in East Java, Indonesia. It is one of the best places to visit. Mount Bromo is prominent for its breathtaking view and amazing sunrise view from the top. It has erupted more than 50 times and so it is one of the most active volcanoes.
READ MORE- 10 Scariest Bridges In The World
11- The Taj Mahal: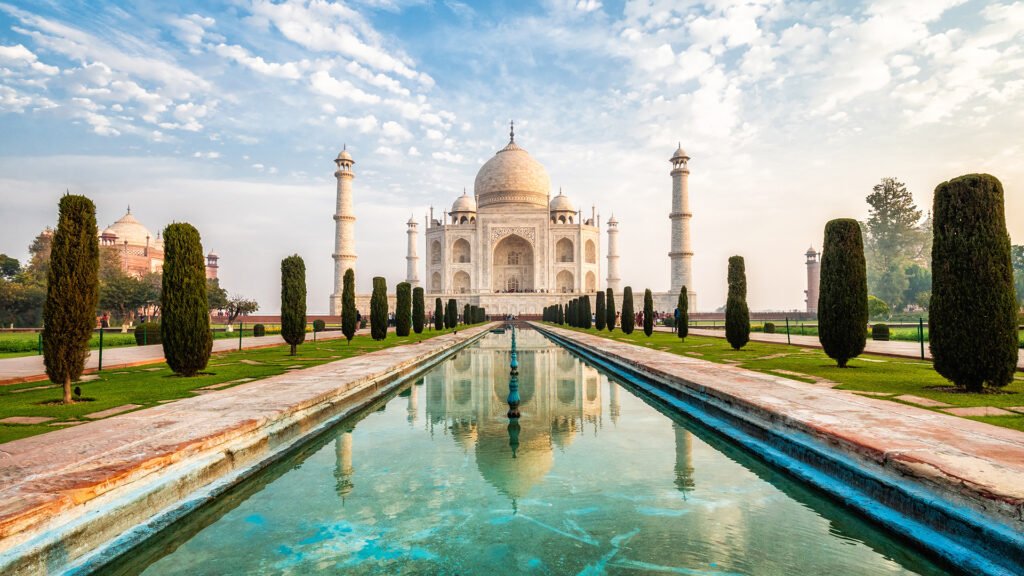 The Taj Mahal is a UNESCO World Heritage Site. Mughal emperor Shahjahan ordered to make it in memory of his wife Mumtaz. It is located in Agra, India. It is one of the seven wonders of the world. You will be mesmerized by its beautiful architecture and design.
12- Meteora: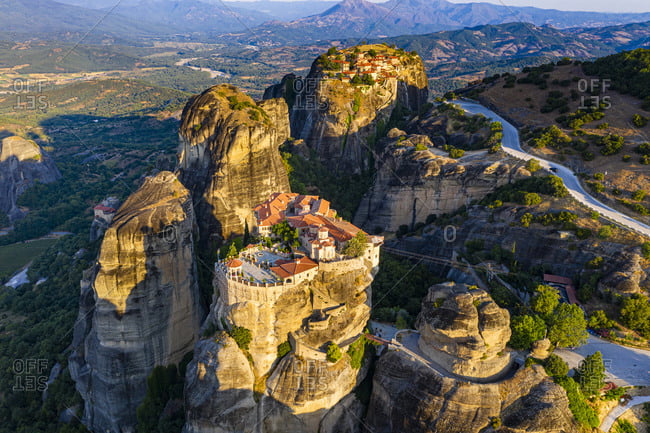 Meteora is a rock formation located in central Greece. It is included in the World Heritage list. Meteora is famous for its natural beauty, it is formed about 60 million years ago. here are various monasteries built on the the top. From hiking to paragliding, you can relish adventurous activities.
READ MORE- 15 Famous Architects You Probably Don't Know
13- Zhangye Danxia Landform: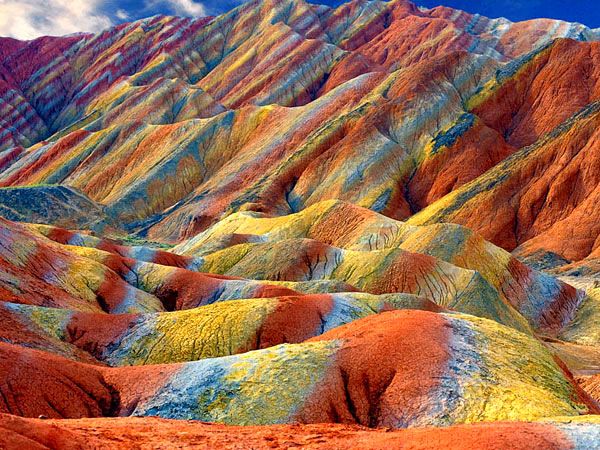 Zhangye Danxia Landform is one of the most wonderful landforms in China. Zhangye landform is popular for its colourful landforms. Its elevation is approx 1500-2500 m above the seal level. If you like the nature and its amazing wonders, you must visit this place for sure.
14- Victoria Falls: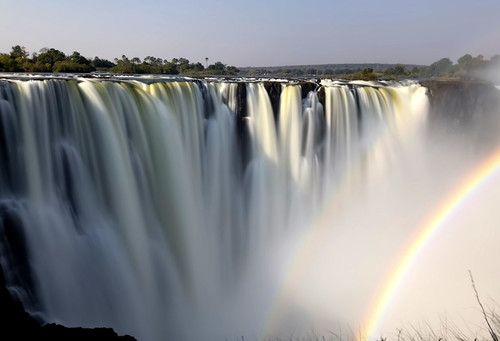 Victoria Falls is one of the best places to visit in the world. It is a spectacular waterfall on the river Zambezi river in Southern Africa. In fact, it is also one of the largest waterfalls in the world having a width of 1708 m. Here you can do fishing, bungee jumping, gorge swing and rafting. Moreover, you can visit National Park, Crocodile Park, Prime Art Gallery, Victoria Falls Bridge.
READ MORE- 10 Funny Country Names You Must Know
15- Bora Bora: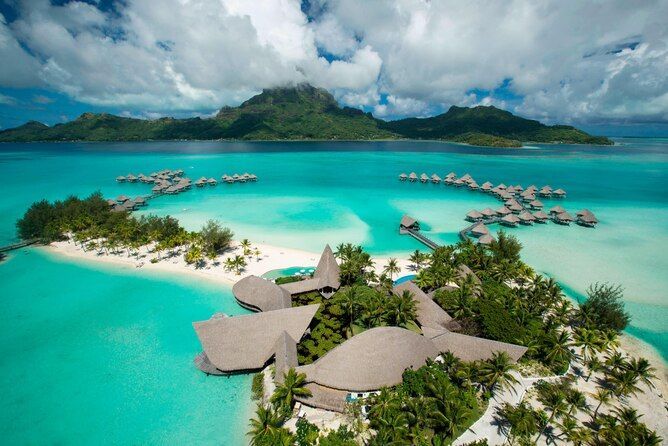 Bora Bora is a wonderful island in the French Polynesia. It is surrounded by sand fringed motus and turquoise lagoon. It is one of the most visited islands in French Polynesia. Bora Bora offers amazing volcanic views, white sandy beaches and luxurious resorts. Some must-visit attractions are Matira Beach, Bora Bora Lagoonarium, Mount Pahia and Mount Otemanu etc.
Takeaway:
Which place would you like to visit among these? Hope this list offer you the best information regarding the amazing places in the world. Like and share the post if you like it. Stay connected to get more interesting posts.