The decade 1970s has been the era of music genres like Folk music, disco music, country music, punk and rock music, etc. While there were several popular male singers in the 70s. There were also female singers in the 70s that made it big in the music industry. Be it in the rock genre, disco, or folk music, women made a significant contribution.
Let us consider some of the iconic female singers of the 70s era. Our list includes 20 female singers who have ruled millions of hearts till today. From Diana Ross to Cher to Anne Murray, let's deep dive into their journey of becoming leading women.
READ MORE- 10 Best Female R&B Singers Of All Time
1- Aretha Franklin: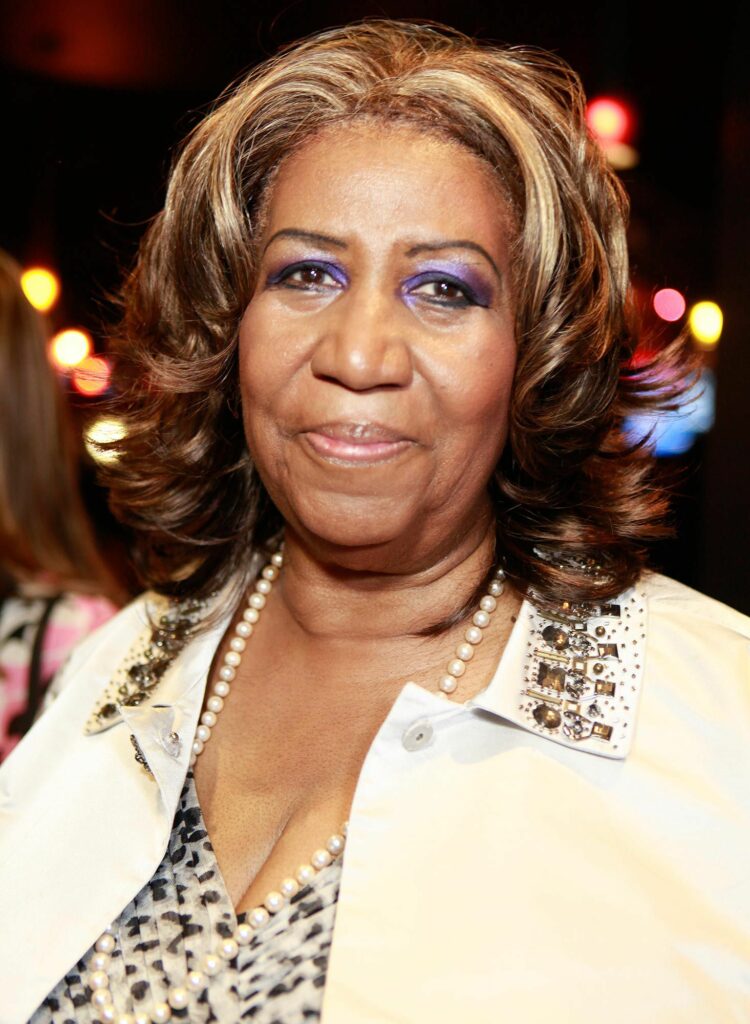 Aretha Franklin is one of the best female singers of the 70s. She started singing gospel songs with her father at an early age. Her mother was also a gospel singer but she died when Aretha was 10 years old.
She signed for the first time by Columbia Records. Her famous singles include Today I Sung The Blues, Rock-a-Bye, One Step Ahead, etc. She signed to Atlantic Records and released I Never Love The Man The Way I Love You.
Moreover, Aretha has won 18 Grammy Awards, a National Medal of Arts, and a Presidential Medal of Freedom. She has also won the American Music Awards.
READ MORE- 15 Best Australian Female Singers That Will Steal Your Heart
2- Diana Ross: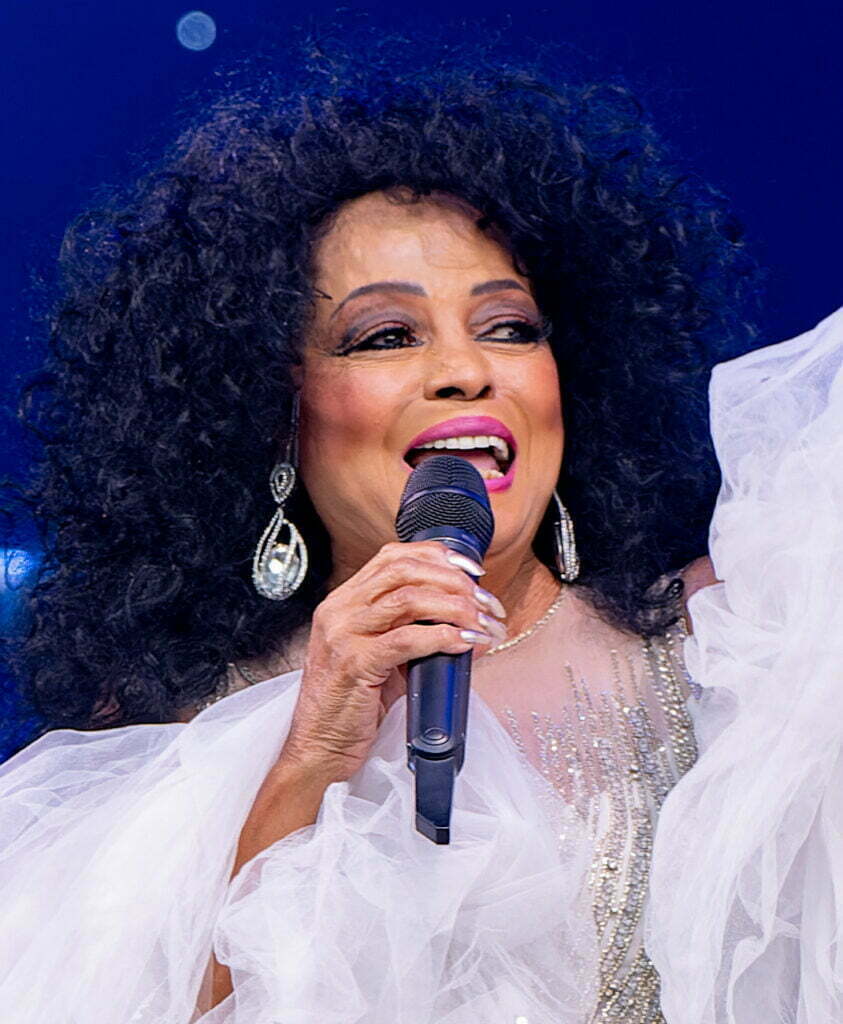 Diana Ross started his career with the group The Supremes as the lead singer. She is one of the renowned female musicians. Diana released her first solo album "Diana Ross" in 1970.
In fact, Diana won the Golden Globe Award for her role in the film Lady Sings The Blues. She has also acted in other feature films and television films as well. In 1976, Billboard named her the Female Entertainer of the century.
Ross is one of the artists who has two stars on the Hollywood Walk of Fame. First as a solo artist and second as a member of The Supremes. She released her twenty-fifth studio album Thank You in 2021.
3- Kate Bush: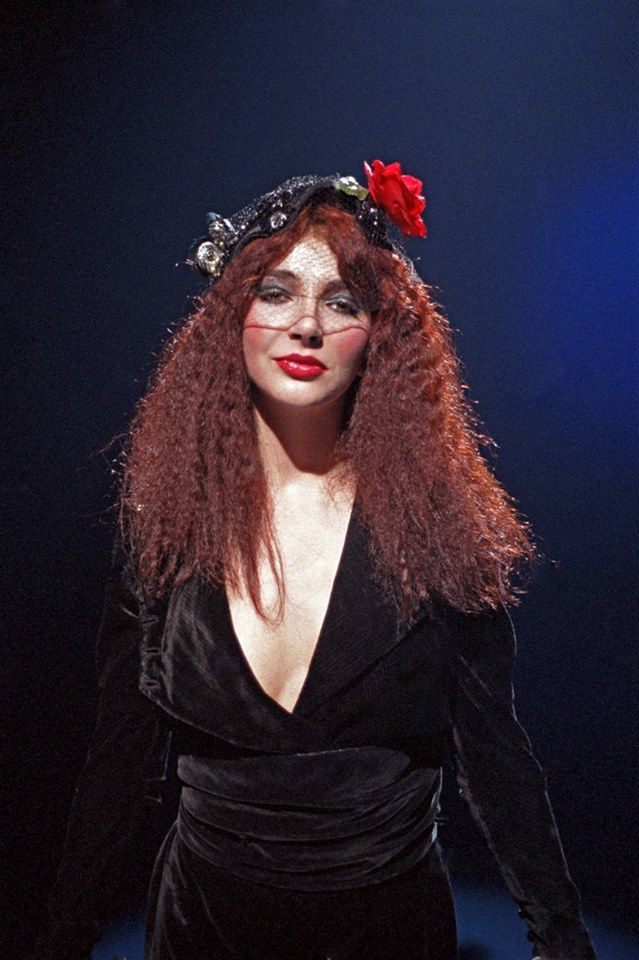 Catherine Bush is better known by her famous name Kate Bush. She is also a dancer, songwriter, and record producer. She started writing songs at the early age of 11.
Bush became the first female artist to get a UK Number 1 with a self-written song. That was her debut single "Wuthering Heights". Some of her other hit albums are Never For Ever, Houndings Of Love, Lionheart, and The Whole Story.
Her single Running Up That Hill (1985) gets extremely popular when it was used in the Netflix Series Stranger Things in May 2022. The song became the most streamed on Spotify globally.
READ MORE- 10 Best Famous Female Pop Singers Ruling The Pop World
4- Donna Summer: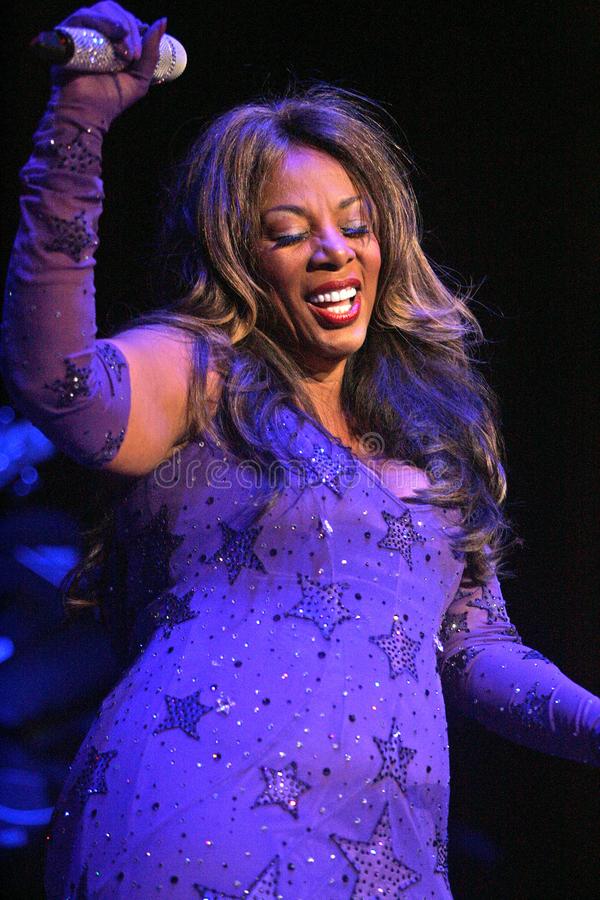 Donna Summer was one of the most influential female singers of the 70s. She was also called the Queen of Disco. She was the lead singer of the band Crow.
In fact, Her songs topped the Billboard chart nearly eleven times. She was the first musician to have three consecutive double albums that topped Billboard 200 chart.
Summer released her first studio album Crayons in 2008. The songs Stamp Your Feet, I'm a Fire and Fame topped Us Billboard Dance Chart. In 2010, she released the single To Paris With Love which also topped Billboard. Summer died due to lung cancer at the age of 63.
5- Olivia Newton-John: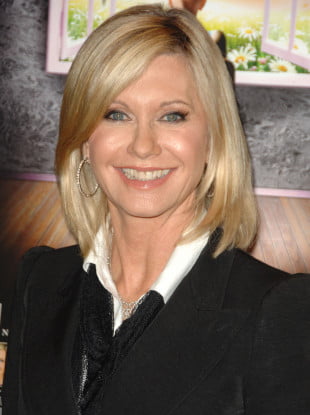 Olivia Newton-John was one of the best-selling music artists. She was also an actress. In 1966 she released her first single Till You Say You'll Be Mine for Deccan Records.
In 1971, Olivia released her first solo album If Not For You, which became an international hit. Her song Let Me Be There brought her immense success as it reached the American Top 10 on the Pop charts.
Not only this, but she won four Grammy awards. She has five number one hits and many Top Ten hits on Billboard Hot 100. Olivia has also appeared in various Australian Tv series and American movies.
READ MORE- 15 Popular Gospel Singers Of All Time
6- Joni Mitchell: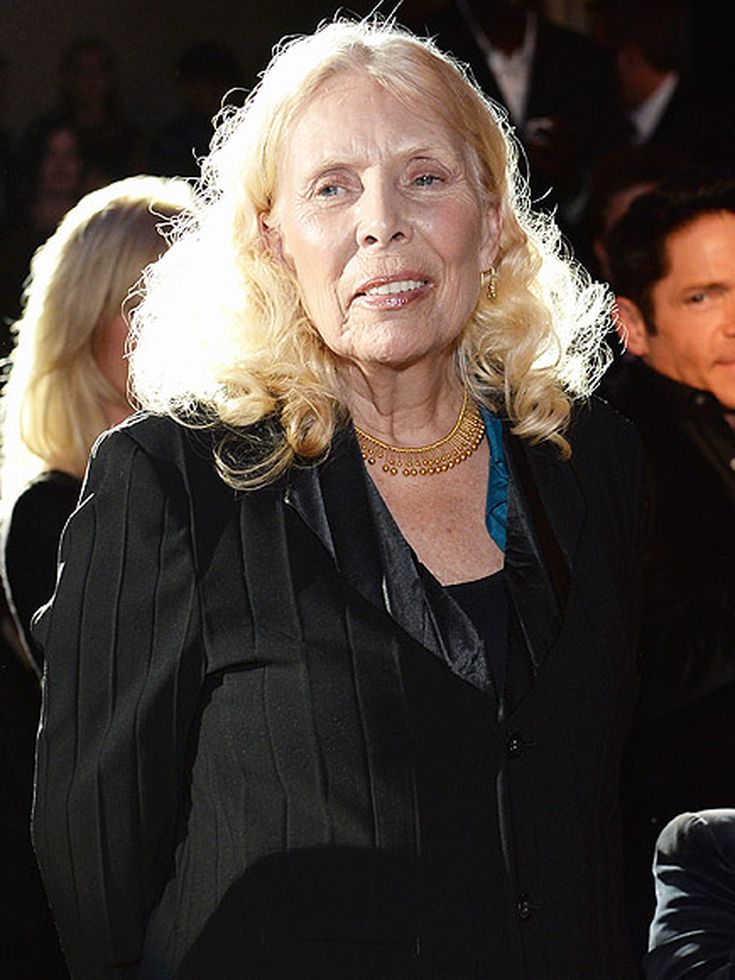 Joni Mitchell is a popular songwriter and singer of the 70s. She started her musical career as a songwriter. Her first written hit song was Both Sides Now which won the Grammy Award.
Mitchell recorded her debut album Song to a Seagull. Her album Blue was one of the best albums of all time. She has collaborated with famous jazz musicians like Wayne Shorter, Charles Mingus, and Jaco Pastorius.
Her folk music includes jazz rhythms and she also played a pivotal role in the development of pop music. Mitchell received the MusiCares Person of the Year 2022 award from the Recording Academy.
7- Barbra Streisand: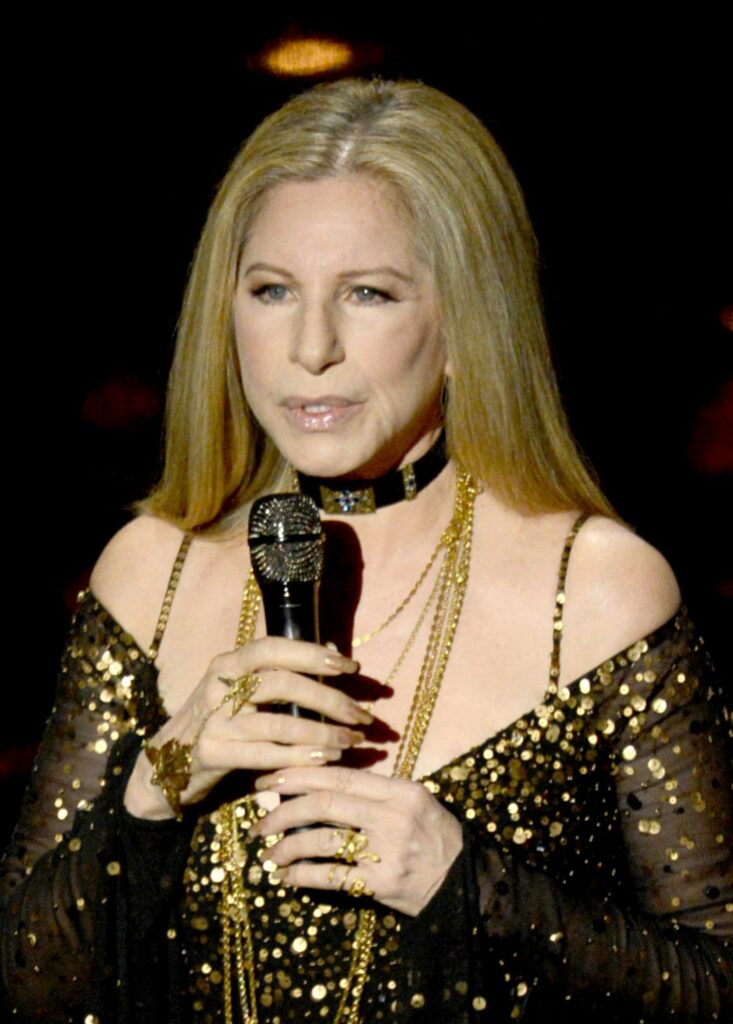 Barbra Streisand is a singer and actress. She started performing at nightclubs and Broadway theatres. In 1963, She made her debut with the album Barbra Streisand Album.
Interestingly, Barbra is one of the few artists who received all four awards (EGOT)Emmy, Grammy, Oscar, and Tony. Billboard ranked her as the greatest female artist on Billboard 200 chart.
She has been credited for numerous platinum and gold-selling albums. You Don't Give Me Flowers, Evergreen, Woman In Love, and No More Tears.
ALSO-READ- 20 Famous Indian Female Singers of All Time
8- Linda Ronstadt: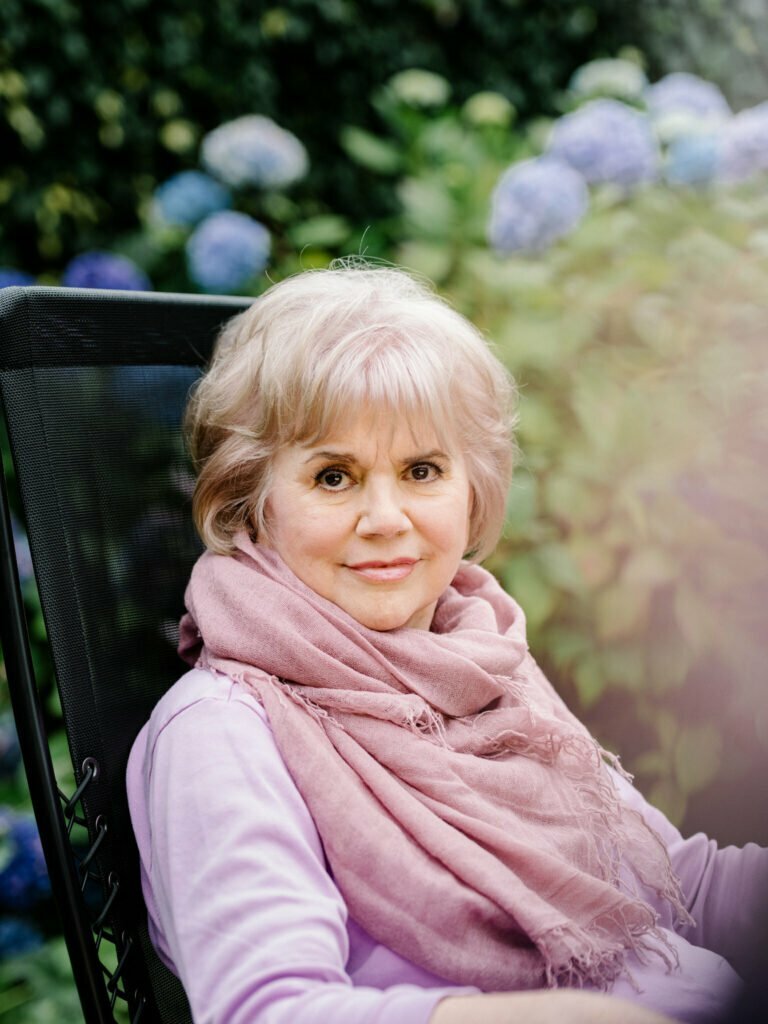 Linda Ronstadt is one of the most popular female singers of the 70s. She has performed well in different genres of music like folk, jazz, rock, and rhythm blues.
Ronstadt, Kenny Edwards, and Bobby formed a rock trio Stone Poneys. Capital Records released her solo record Hand Sown. Home Grown. Some of her multiplatinum albums are What's New, Mad Love, and Howl Like The Wind.
Moreover, She became the first female arena class rock star after her best-selling albums "Heart Like A Wheel" and "Simple Dreams" were released.
9- Dolly Parton: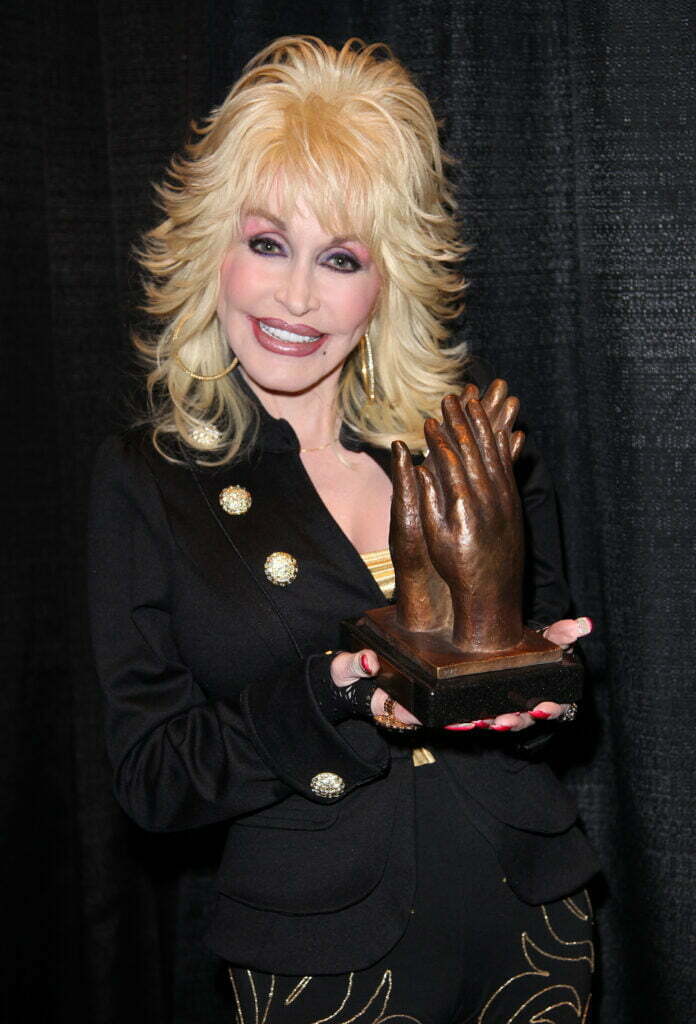 Dolly Parton is also a songwriter, singer, and actress. The multi-talented artist is better known for her contribution to country music. She started her career as a songwriter.
In 1967, Parton debuted with her studio album Hello, I'm Dolly. Her music works have won various RIAA-certified gold, platinum, and multi-platinum awards.
In fact, She has composed over 3000 songs. Her first No. 1 country hit single was the song, Joshua. Other than that, she has 44 Top ten country albums, 25 No. 1 songs on Billboard country charts and 110 career charted singles.
READ MORE- Female Singers Who Can Dance || 17 Dancing Singer
10- Carly Simon: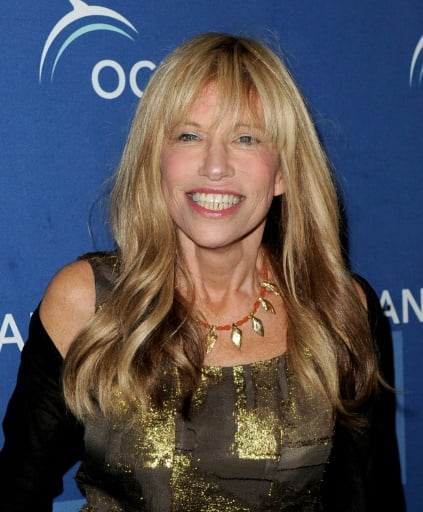 Carly Simon is a singer as well as a songwriter. She started performing with her sister Lucy as a duo the Simon Sisters. The duo released three albums that were average hits. Afterward, Lucy left the group and Carly gets success as a solo artist.
In 1971, Simon released her second album Anticipation which proved to be a big hit and certified gold by the Recording Industry Association of America(RIAA).
Further, She has received various accolades like Golden Globe Award, Grammy Award, Academy Award, etc. Simon also released two memoirs and five children's books.
11- Cher: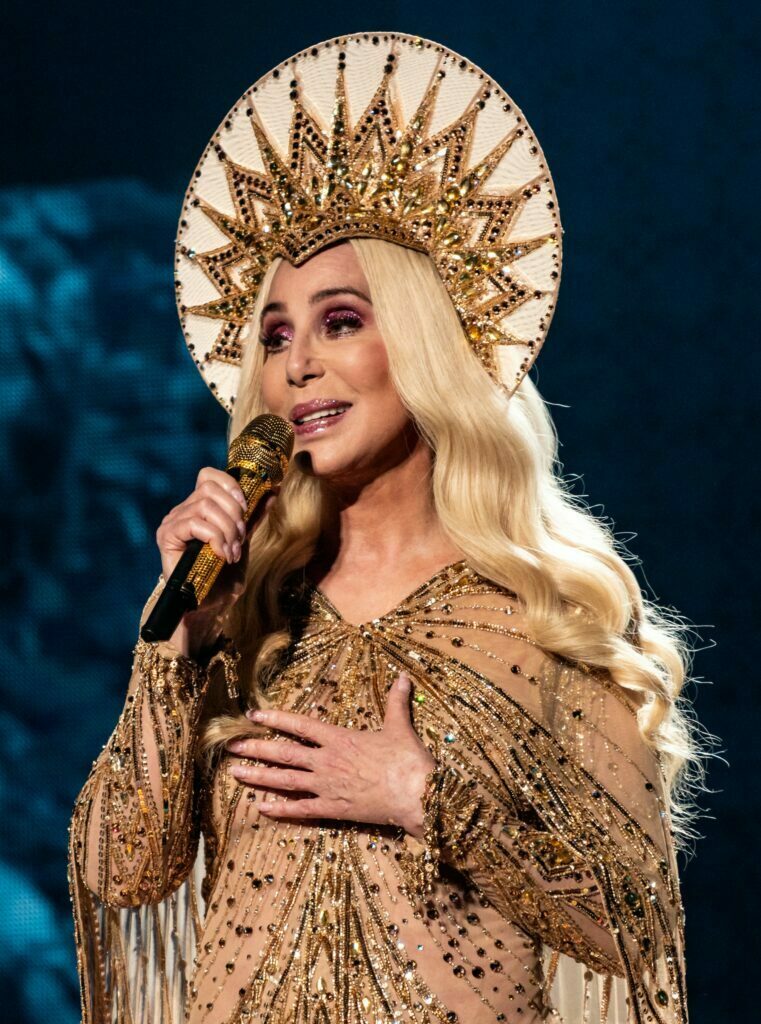 Cherilyn Sarkisian aka Cher is a popular singer and actress. She is also called the Goddess of Pop. She married songwriter, Sonny Bono. They started singing as a duo. Their first hit song was "I Got You, Babe".
She starts her solo career and her songs Half Breed, Dark Lady, and Bang Bang were hit singles. Cher starred in several films like Mask, Moonstruck and Silkwood.
Cher is undoubtedly one of the best-selling music artists in the world. In fact, she is the only artist to have a single on a Billboard chart as No. 1 for six consecutive decades.
READ MORE- 12 Famous Italian Musicians & Singers Of All Time
12- Patti Smith: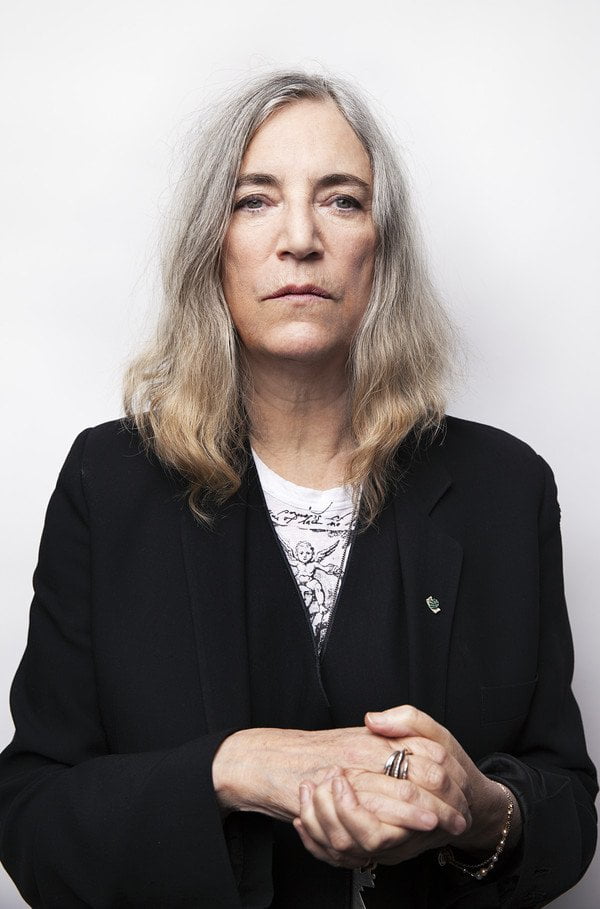 Patricia Lee Smith is better known by the name Patti Smith. She is one of the famous female singers of the 70s. She rose to prominence with her debut album Horses.
Patti is famous for her style of mixing rock and poetry. She was the lead singer in the American rock band Blue Oyster Cult. She also wrote rock journalism for magazines like Rolling Stone and Creem.
Moreover, Patti was inducted into the Rock and Roll Hall of Fame in 2007. She also won the Polar Music Prize and a National Book Award for her memoir "Just Kids".
13- Annie Lennox: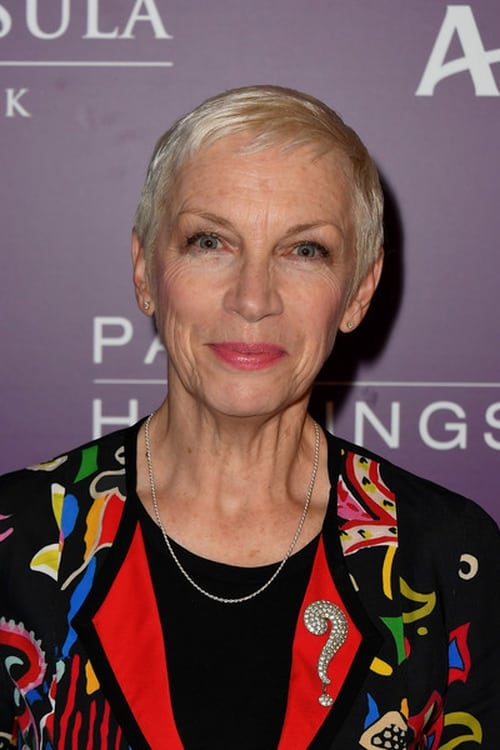 The Scottish singer-songwriter Annie Lennox started her career as a flautist. She later joined a new wave band The Tourists where she was a lead singer from 1977 to 1980.
Afterward, Annie with fellow artist David Stewart formed a duo named Eurythmics. The duo released hit songs like Thorn In My Side, Love Is A Stranger, and Would I Lie To You.
She started her solo career in the 90s. Some of her chart-topping albums were Diva, Medusa, Songs Of Mass Destruction, Bare, and A Christmas Cornucopia.
READ MORE- 35 Most Popular Black Female Singers Ever 
14- Brenda Lee: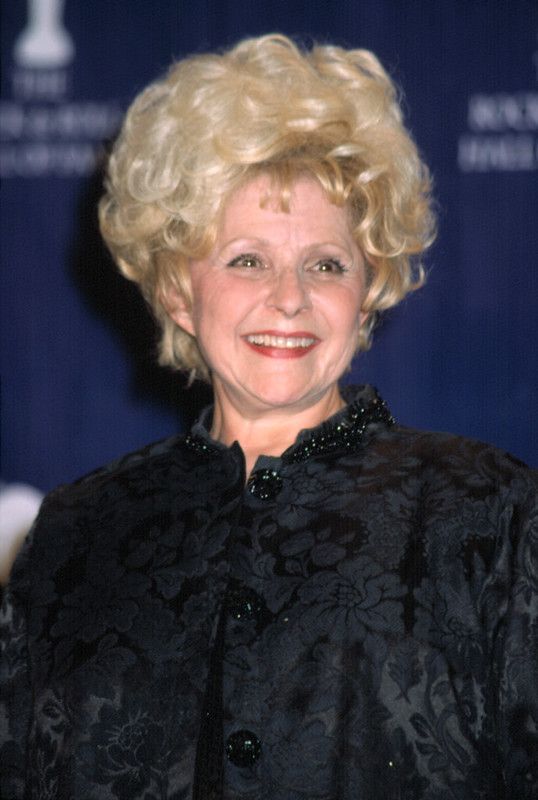 Brenda Lee is a renowned singer of the 70s. She is famous for her rockabilly, pop, and country music. She appeared on the music show TV Ranch on Waga TV when she was just ten.
Lee recorded her Decca singles the next year. His first record "Jambalaya" was a hit song. Her other hits include Sweet Nothin's, Emotions, All Alone Am I, and Fool#1.
Her signature song "I'm Sorry" topped the Billboard Pop chart. During the early 70s, she re-established herself as a country music artist. Some of the top ten hits were Nobody Wins, Sunday Sunrise, and Rock On Baby.
15- Anne Murray: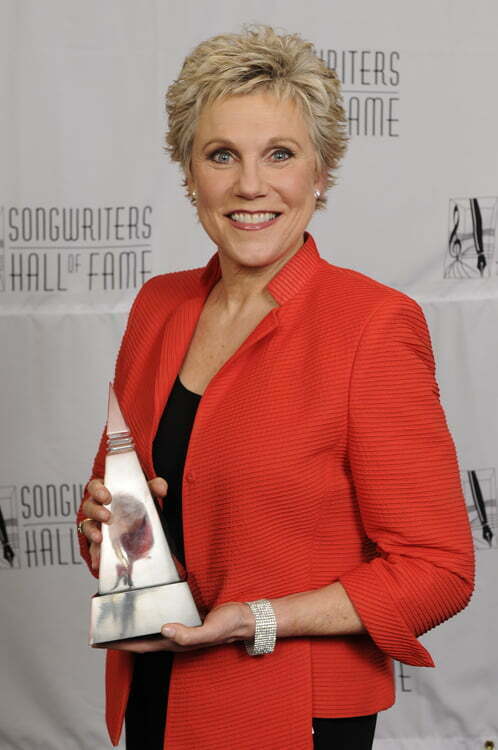 Morna Anne Murray is popularly known as Anne Murray. She is excellent at pop, country, and adult contemporary music. She was the first Canadian female solo singer to the top US charts.
In 1968, her first album What About Me was released. The very next year she made a debut with the album This Way Is My Way with Capital Records. Anne received Gold Record for her song "Snowbird"
Anne won 24 Junos, four Grammys, three American Music Awards, three Country Music Association Awards, etc. Moreover, She has been inducted into the Juno Hall of Fame, Canadian Country Music Hall of Fame, and Canadian Broadcast Hall of Fame.
READ MORE- 20 Best Singers In The World
16- Joan Baez: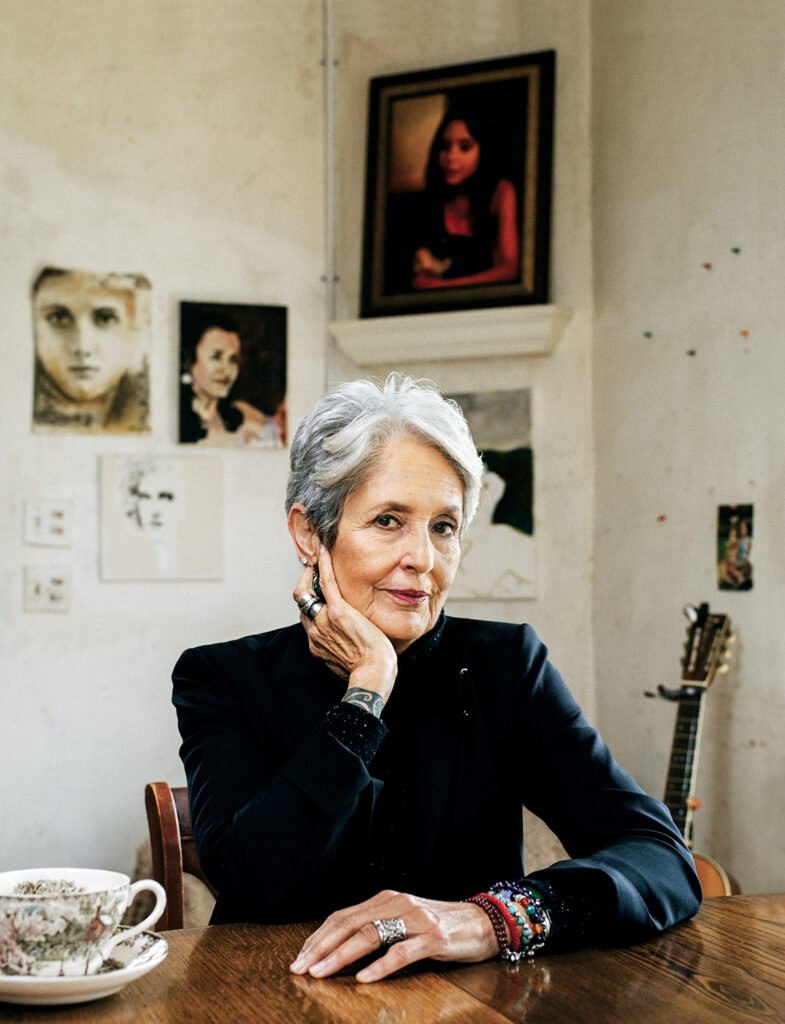 Joan Baez is one of the best female singers of the 70s. She brought back the popularity of folk music in the 1960s. She recorded songs in several languages.
Apart from it, her albums Joan Baez, Joan Baez Vol 2, and Joan Baez in Concert get Gold record status. She interpreted songs of popular songwriters like Steve Earle, Ryan Adams, and Joe Henry.
Her song's lyrics generally reflect social and political issues. She is also an activist. Some of her best songs include Forever Young, Diamonds & Rust, Here's to You and We Shall Overcome.
17- Karen Carpenter: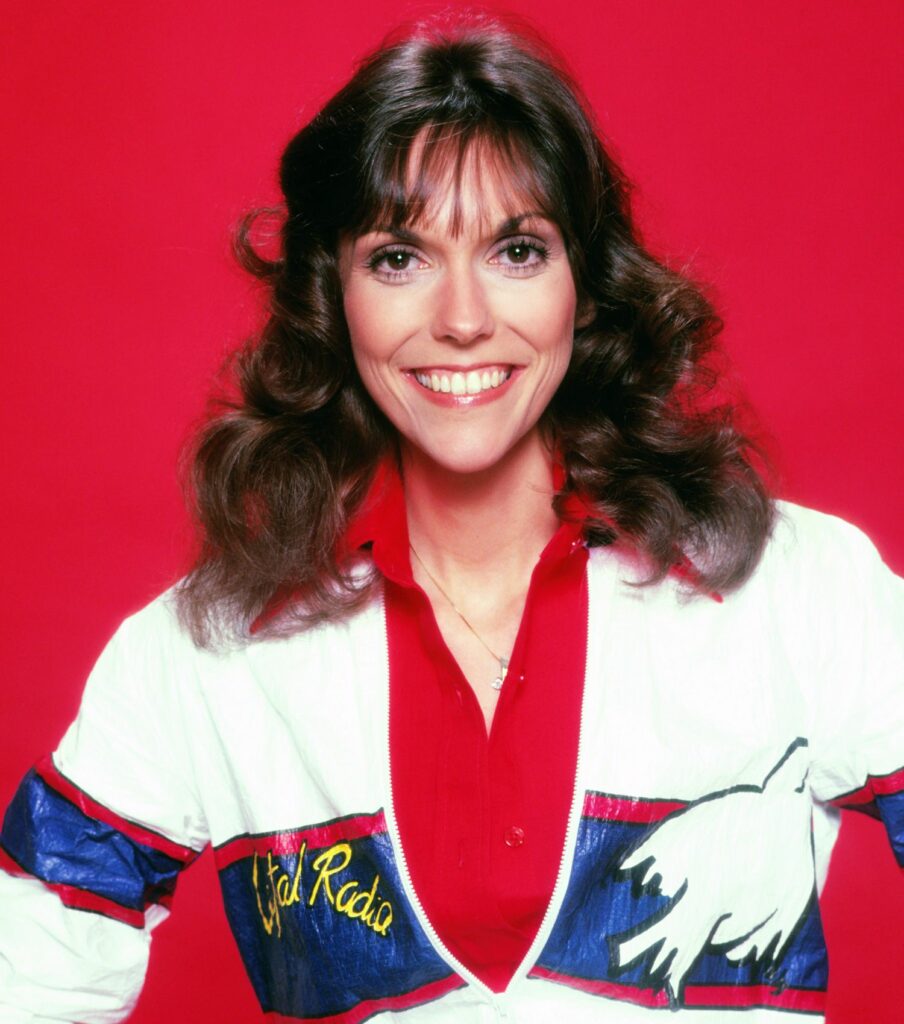 Karen Carpenter was a drummer and singer. Karen and her brother Richard formed the duo "The Carpenters". The band was one of the successful bands of the 70s.
The Carpenters signed a recording contract with A&M Records. Richard wrote the songs and Karen sang the songs. The band has got a star on the Hollywood Walk of Fame.
Karen was suffering from an eating disorder. She died due to heart failure at the age of 32. After her death, four albums were released namely Voice of the Heart, An Old-Fashioned Christmas, Loveliness, and As Time Goes By.
18- Stevie Nicks: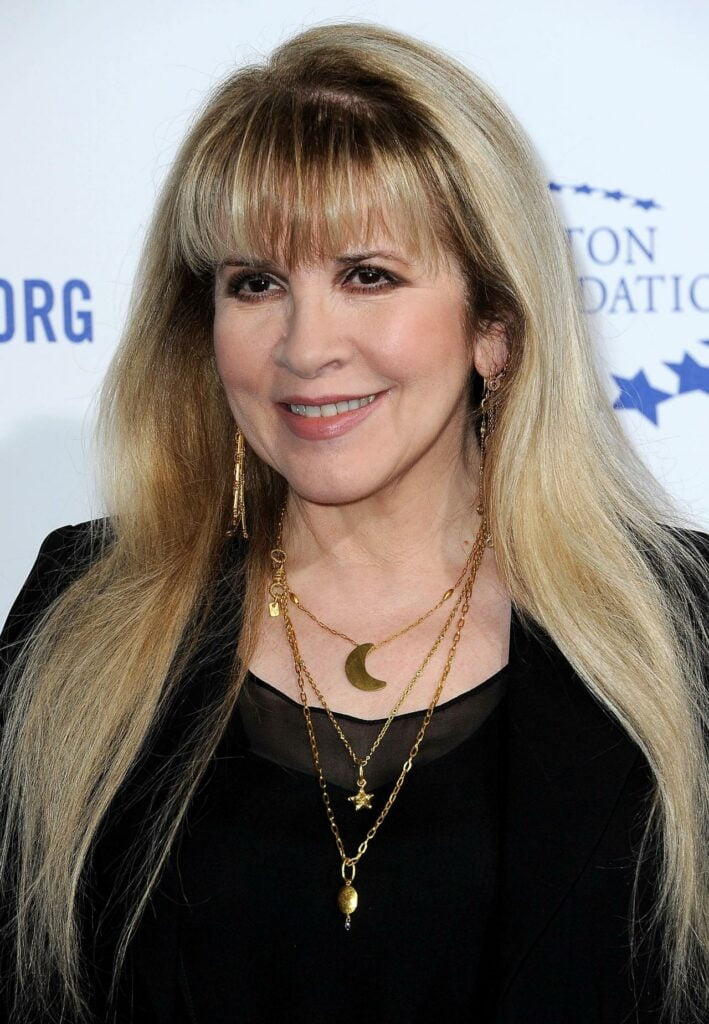 Stevie Nicks is a singer and songwriter. She began her career with the band, Buckingham Nicks which comprises Stevie Nicks and Lindsey Buckingham. Afterward, Nicks joined the British-American band "Fleetwood Mac".
Her second album Rumours won the Grammy Award and gets certified RIAA's two times diamond. Not only this but also her debut solo album Bella Donna topped the U.S. Billboard.
The album The Wild Heart was certified double platinum in the U.S. Another album Rock A Little get platinum certified in the U.S. and gold certified in the U.K.
19- Liza Minelli: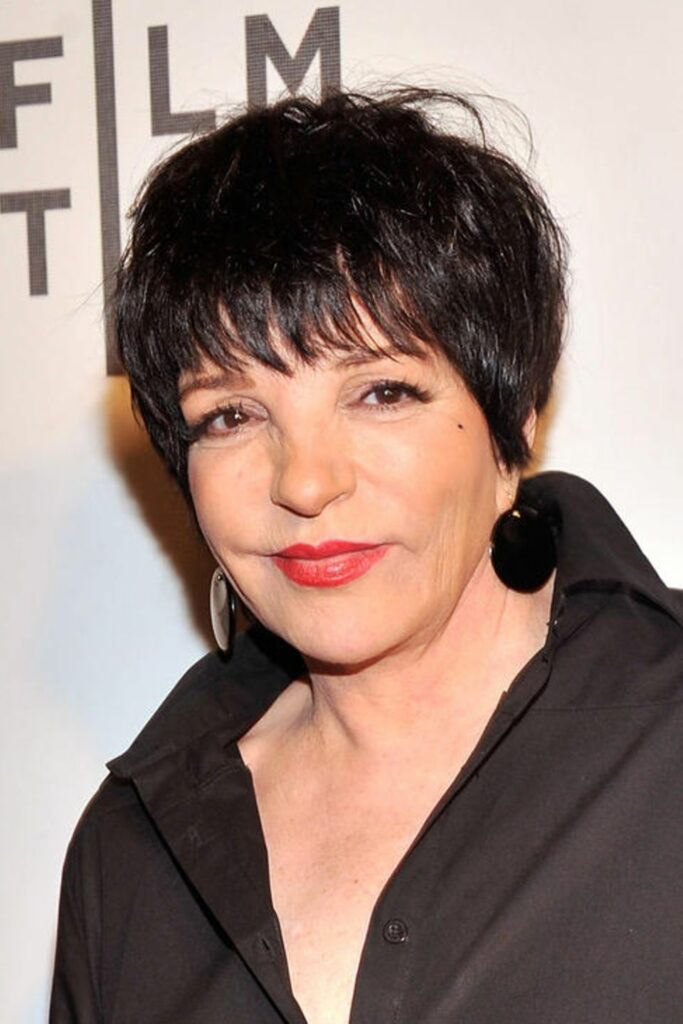 Liza Minelli is not only a singer but also a dancer, choreographer, and actress. She is the daughter of the famous director Vincente Minelli and actress/singer Judy Garland.
Interestingly, she is one of the artists awarded an Emmy, Grammy, Oscar and Tony (EGOT). Liza is also the Knight of the French Legion of Honour. She has played the role of Sally in the musical film Cabaret.
Some of her best albums include Liza! Liza!, Losing My Mind, Love Pains, It Amazes Me, etc. She has also appeared in various movies and television series.
READ MORE- 10 Famous Female Blues Singers Ever
20- Ella Fitzgerald: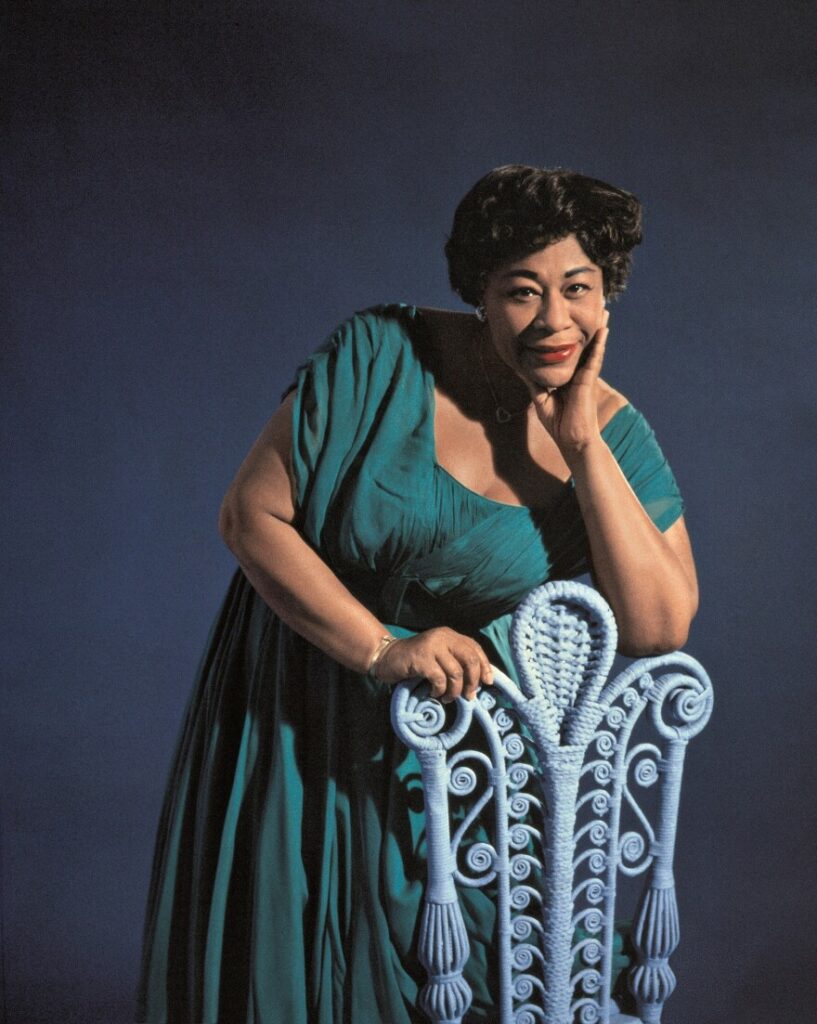 Ella Fitzgerald was one of the most influential female singers of the 70s. She has also called Queen of Jazz. She rose to prominence when she joined Chick Webb Orchestra.
After the death of Webb, she became the leader of the band. After a few years, she started her solo career and signed with the Decca label. She included scat singing in her performances.
Ella has won fourteen Grammy awards, two Lifetime Achievement awards, a Presidential Medal of Freedom, and other accolades for her commendable skills.