Hello folks! Hope you are doing well. In this post, we will consider the best trombone player. The trombone is one of the most famous instruments. Due to its powerful and brassy sound, it is also popular in present times.
In fact, the brass musical instrument originated in the 15th century and rose to prominence in the 1900s along with the jazz music scene emergence. Trombones have been an integral part of the music.
The instrument has been played in orchestras, jazz music events, and rock bands. There are various types of trombone including Slide trombone, Valve trombone, Alto Trombone, and others.
Moreover, some of the greatest musicians have played trombones, and some of them become renowned trombone players, from J J Johnson to Glen Miller and Al Grey. We have compiled a list of the most influential players. Let's explore the list of the 20 Most Popular Trombone players.
READ MORE- 12 Most Popular Flute Player You Should Know
1- Glen Miller
Glen Miller was one of the great trombone players from Clarinda, Lowa. He was also a successful recording artist. Glen Miller and His Orchestra was one of the most influential bands of the big band era. The band's most successful works include Moonlight Serenade, Chattanooga Choo Choo, American Patrol, and A String of Pearls.
Apart from it, Miller also served in the U.S. Army during World War II. He received the Bronze Star Medal, World War II Victory Medal, American Campaign Medal, etc. In 1994, he went Missing in Action while on a flight over the English Channel when he was just 40.
2- Fred Wesley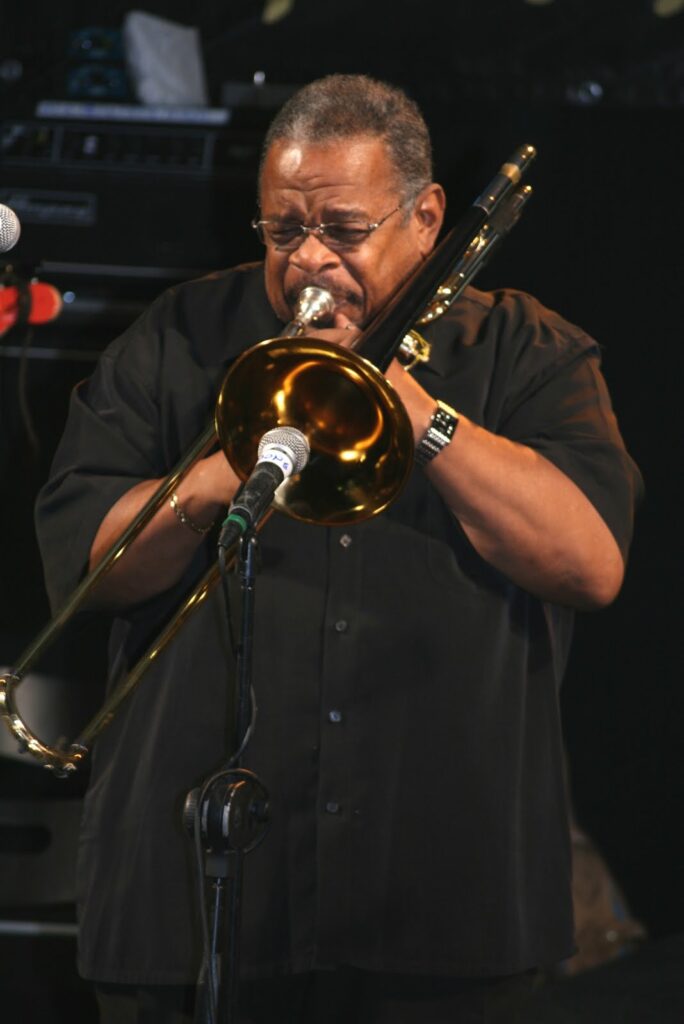 Fred Wesley is a renowned trombonist born in Columbus, Georgia. He took instrument-playing lessons in childhood. He has been a member of legendary James Brown's bands during the 1960s and the 1970s. Wesley has also been the band leader and the musical director of the band The J.B.'s.
Fred has worked as a lead musician and a sideman as well. He has collaborated with world-famous artists like Cameo, Parliament Funkadelic, Ray Charles, Vannessa Williams, Lionel Hampton Hank Crawford, and George Clinton.
READ MORE- 20 Most Famous Violin Players Of All Time
3- Kai Winding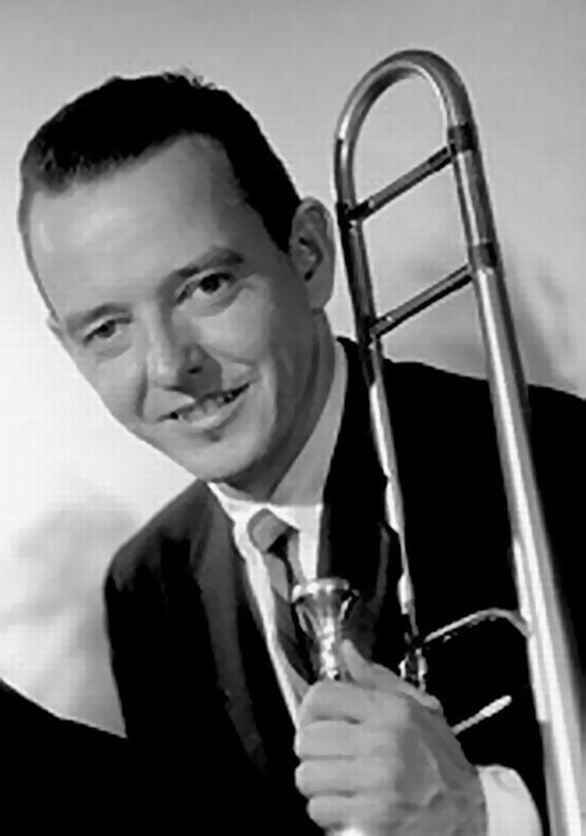 Jazz composer and trombone player Kai Winding was born on 18 May 1922. He started his career as a trombonist with Shorty Allen's band. He played with the orchestras of Alvino Rey and Sonny Dunham. Apart from it, he has worked with renowned bands of Benny Goodman and Charlie Ventura.
Kai Winding has worked as a leader, co-leader, and sideman. He is best known for his successful collaborations with fellow artist J.J Johnson. They formed a quintet. Both of them were fantastic trombone players.
4- Curtis Fuller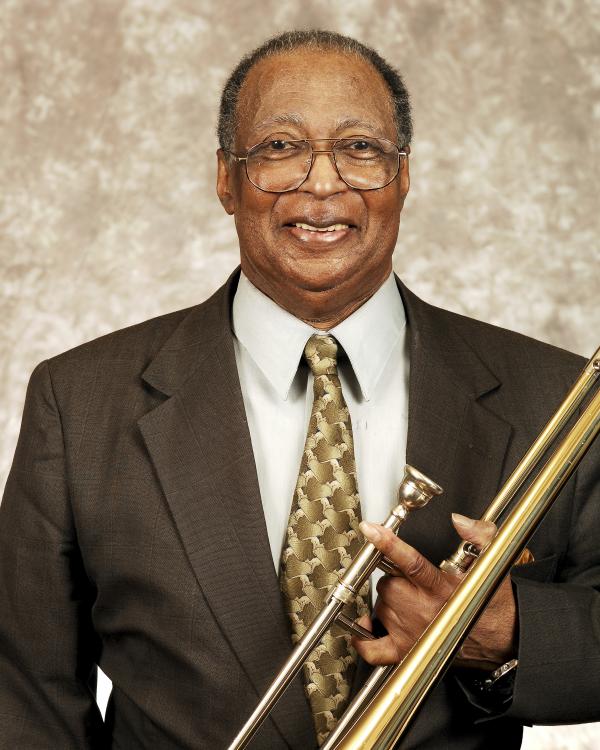 Next up, is the renowned trombonist, Curtis Fuller. His parents died when he was nine and he lived in an orphanage for several years. He started playing trombone at sixteen after getting inspired by Illinois Jacquet and J J Johnson.
Fuller rose to prominence after he joined Art Blakey's jazz combo Jazz Messengers. He worked with several artists including Benny Golson, Lee Morgan, Sonny Clark, and John Coltrane. His notable works include The Opener, Curtis Fuller With Red Garland, and Bone & Bari.
READ MORE- Top 10 Best Cello Players Of All Time
5- Tommy Dorsey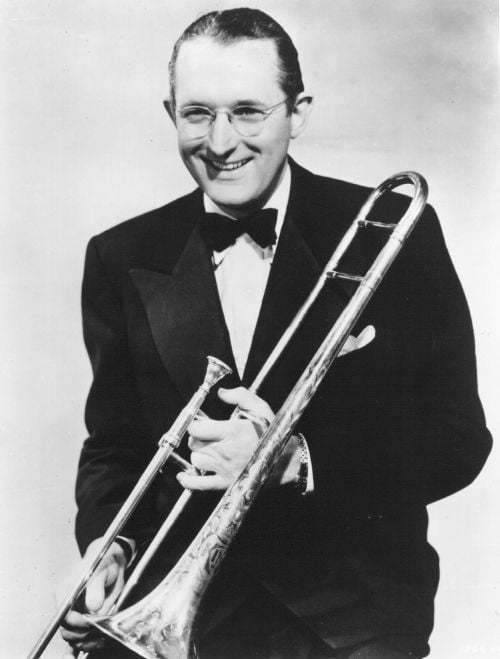 Tommy Dorsey was one of the influential musicians and trombone players of the swing era. Often referred to as the "Sentimental Gentleman of Swing" for his smooth trombone playing. He was the brother of musician Jimmy Dorsey. They became popular as the Dorsey Brothers.
Dorsey's blending style of jazz, swing, and popular music propelled him to success. Throughout his career, he worked with several artists like Frank Sinatra, and Jo Stafford and labels such as Decca, RCA Victor, Columbia, and OKeh.
6- J J Johnson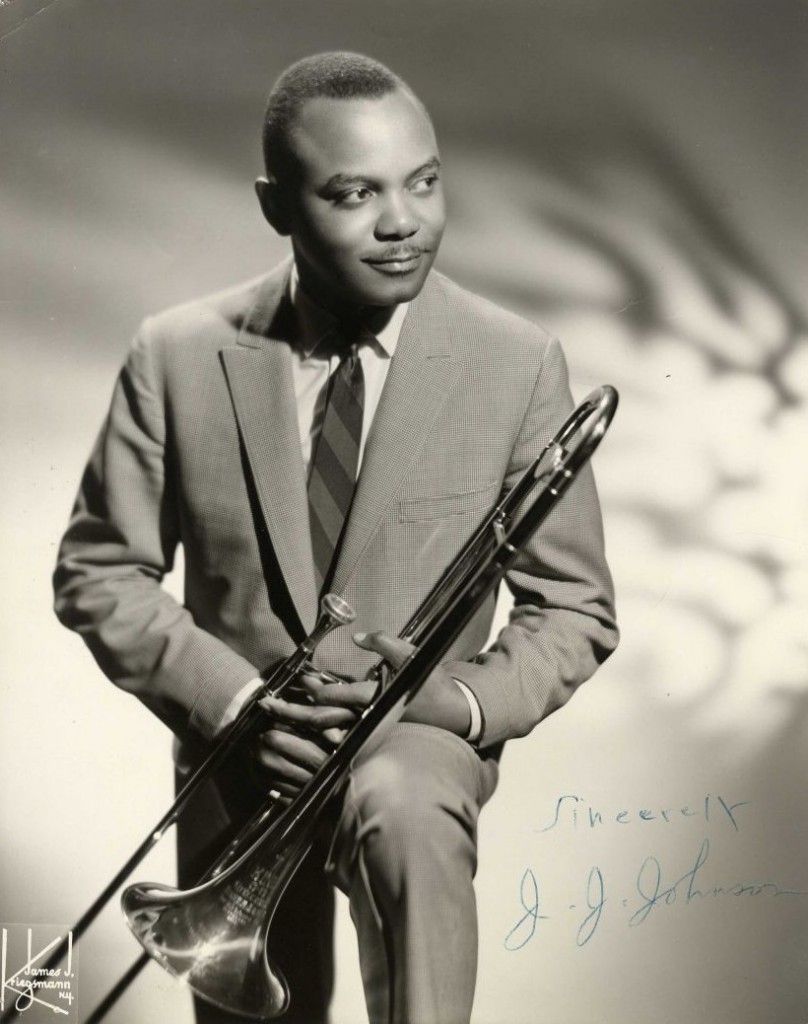 J J Johnson is one of the most influential trombone players. The list would be incomplete without this name. He started playing trombone at an early age. Johnson was one of the prominent trombonists who played a pivotal role in popularizing bebop.
Moreover, he earned the name "King of Bepop Trombone". He formed the quintet with Kai Winding, the Jay and Winding Quintet. He has been a member of the renowned band the Gillespie-Charlie Parker quintet. His most successful works include Enigma, Lament, and Kele.
READ MORE- 15 Talented Blind Piano Players Ever
7- Jack Teagarden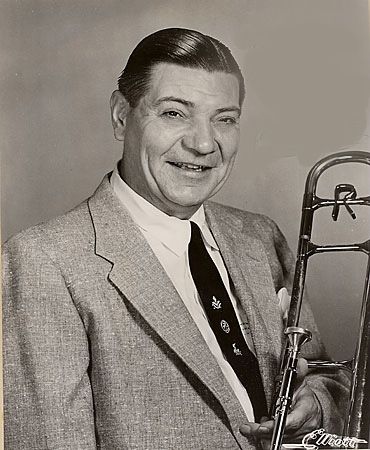 Here is another legendary trombonist, Weldon Leo Jack Teagarden. He was one of the most influential jazz singers. His parents were also professional musicians. Teagarden was famous for his unique style of trombone playing techniques. He was the most creative jazz trombonist of the pre-bebop era.
Jack Teagarden gained popularity working with the bands of Ben Pollack and Roger Wolfe Kahn. He released several hits with Paul Whiteman Orchestra including I Gotta Right to Sing Blues and A Hundred Years from Today. Sadly, he died at the age of 58 due to pneumonia.
8- Bill Watrous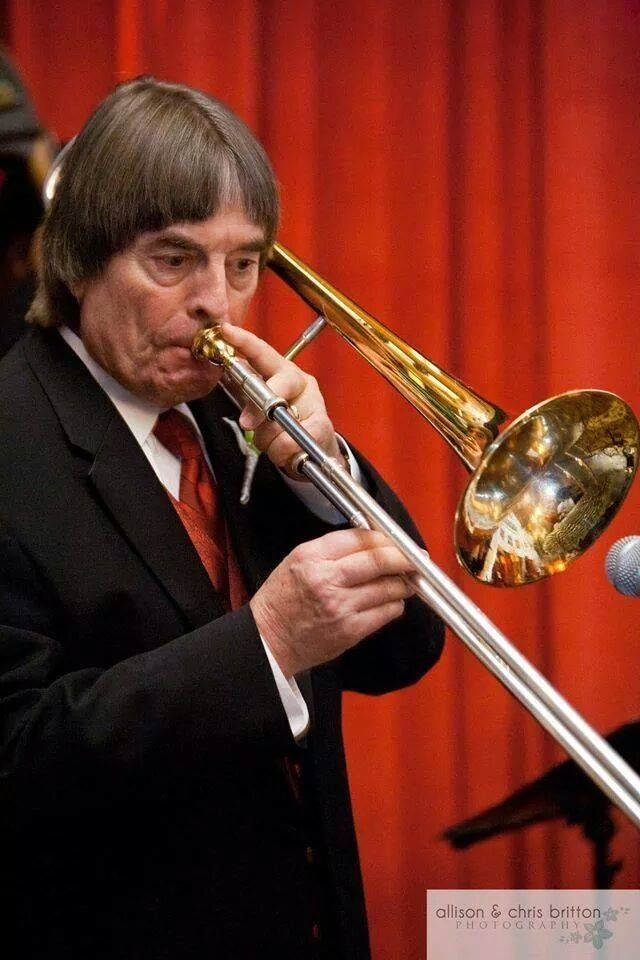 Bill Watrous was a famous trombonist born in Middletown, Connecticut(U.S.). He learned to play the instrument from his father who was also a trombonist. He rose to prominence as a member of the Quincy Jones jazz orchestra.
In the 1970s, he formed his band The Manhattan Wildlife Refuge Big Band(Refuge West). Watrous played with several artists and bands including Johnny Richards, Count Basie, Woody Herman, Frank Sinatra, and Kai Winding.
READ MORE- 10 Famous Jazz Trumpet Players Of All Time
9- Frank Rosolino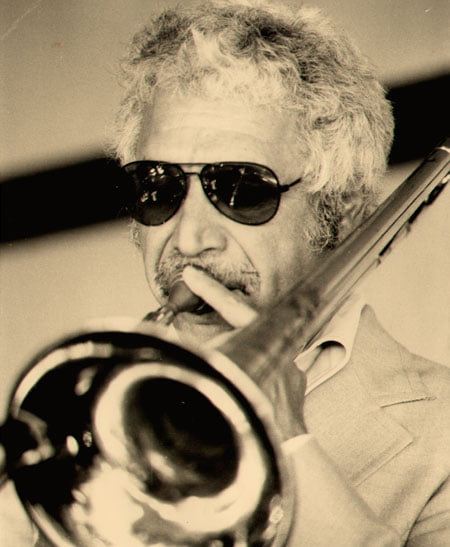 Frank Rosolino was one of the trombone players from Detroit, Michigan. He made a significant contribution to the jazz music scene. At an early age, he developed an interest in music and started playing drums. He switched to trombone and became a professional player.
Rosolino gained recognition as a member of various big bands including Glen Gray, Stan Kenton, Bob Chester, Gene Krupa, Tony Pastor, and Herbie Fields. As a vocalist, he was also popular for his wild form of scat-singing.
10- Gunhild Carling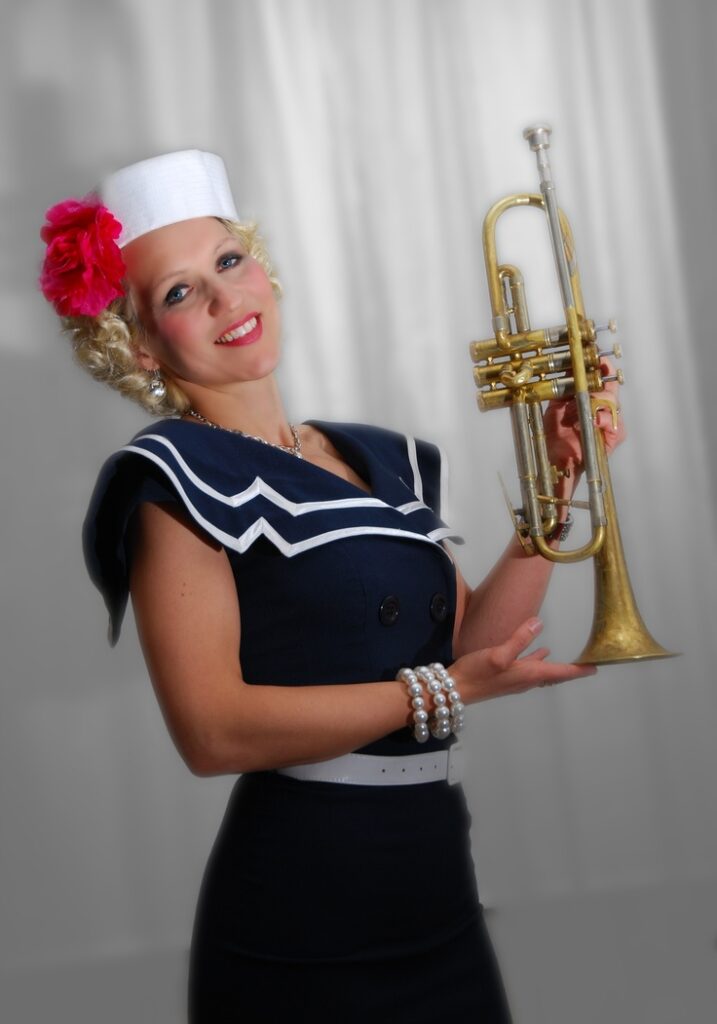 Gunhild Carling is one of the renowned instrumentalists. She is truly an amazing player. She is famous for playing various instruments such as trombone, harp, ukelele, bagpipe, trumpet recorder, and banjo. Carling can switch instruments effortlessly which made her an exceptional player.
Apart from it, Carling established herself as a singer. She formed her band Carling Big Band. In 2013, she performed at King Carl XVI Gustaf's Ruby Jubilee with her band. Again in 2016, she performed at the 70th birthday celebration of King Carl XVI Gustaf.
READ MORE- 15 Famous Saxophone Players In The World
11- Urbie Green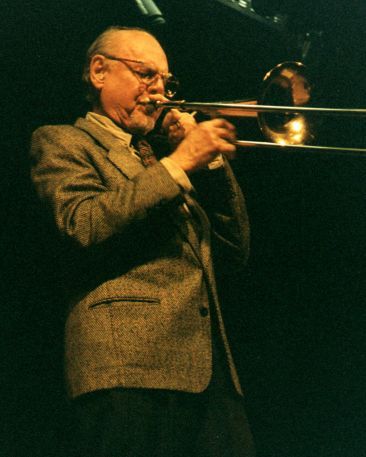 Urbie Green was one of the greatest trombonists. His mother taught her playing piano. At the age of 12, he began playing trombone with her brothers. He worked with artists such as Tommy Reynolds, Bob Strong, and Frankie Carle. In 1995, he was inducted into the Alabama Jazz Hall of Fame.
Green was a member of Tommy Dorsey's orchestra. Throughout his career, he has worked with various small groups, big bands, and orchestras. He played on over 250 recordings and he released several albums as a solo player.
12- Natalie Cressman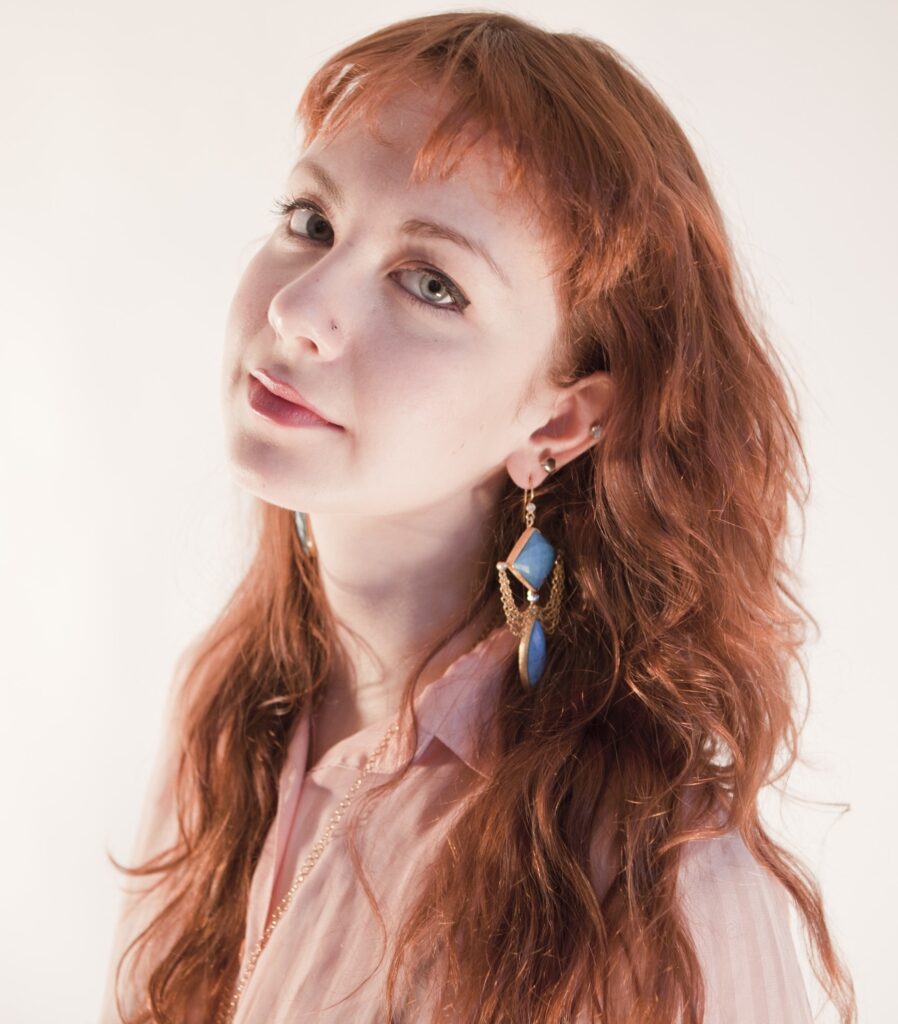 Natalie Cressman is a jazz trombonist and vocalist born to jazz musicians Sandy and Jeff Cressman. In her teen years, she began performing with jazz bands. She is also brilliant at singing, her music blends elements of world music, jazz, and Latin.
Cressman has collaborated with renowned artists and bands such as Peter Apfelbaum, Nicholas Payton, Wycliffe Gordon, Snarky Puppy, Lettuce, Dumpstaphunk, and Trey Anastasio Band. She also founded the band Secret Garden.
READ MORE- 15 Best Jazz Guitarists Of All Time
13- Robin Eubanks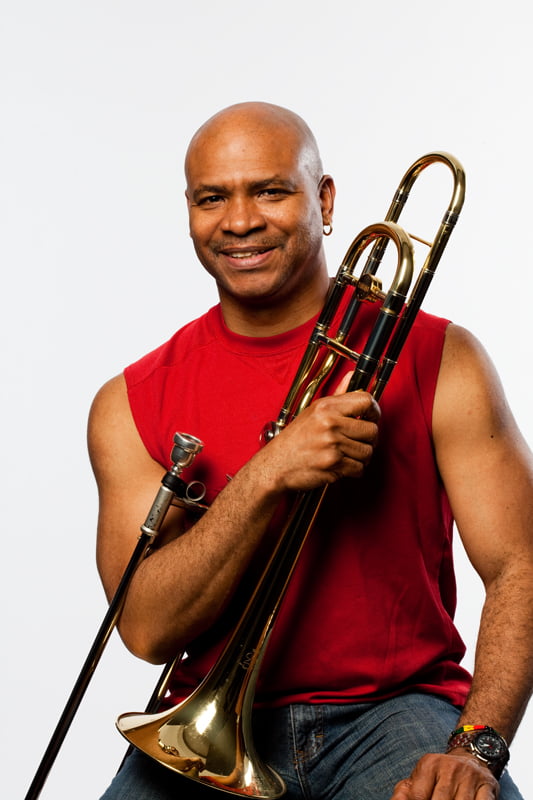 Robin Eubanks is a famous trombonist born into a family of musicians. His mother was a piano teacher, his uncles are musicians Tommy Bryant and Ray Bryant. He is the brother of musicians Kevin Eubanks and Duane Eubanks.
In fact, Jazz Times and Down Beat magazines voted Robin Eubanks #1 Trombonist. He played and recorded with popular artists like Stevie Wonder, Slide Hampton, Art Blakey & the Jazz Messengers, and the Dave Holland Quintet.
14- Wycliffe Gordon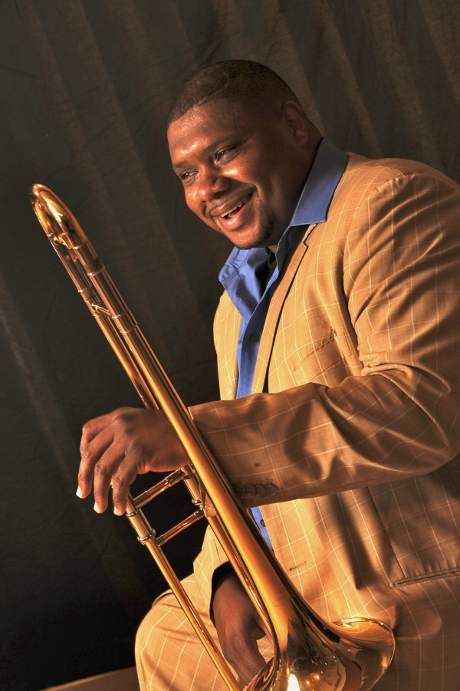 Wycliffe Gordon aka Pinecone is a multi-instrumentalist who plays trombone, piano, didgeridoo, tuba, and trumpet. His father was a classical pianist and church organist. He studied music at Florida A&M. He began his career working with Wynton Marsalis.
Furthermore, Wycliffe effortlessly navigates the range of the trombone. He is famous for his warm tone, and prowess at playing the instrument distinctly. Gordon is also a composer and arranger. He has written numerous compositions and arranged pieces for ensembles.
READ MORE- 15 Most Famous Spanish Guitarists Of All Time
15- Joseph Alessi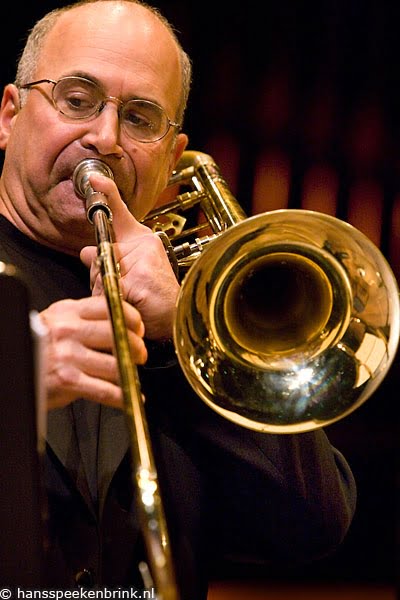 Joseph Alessi is a prominent classical trombone player. His parents were also musicians and his brother Ralph Alessi is also a jazz trumpeter. He began his career as a soloist with San Franciso Symphony. Later, he played as the Second trombone in the Philadelphia Orchestra.
Alessi is the trombonist of one of the renowned orchestras, the New York Philharmonic. He has also pursued a solo career working with artists and performing in famous concert halls.
16- Melba Liston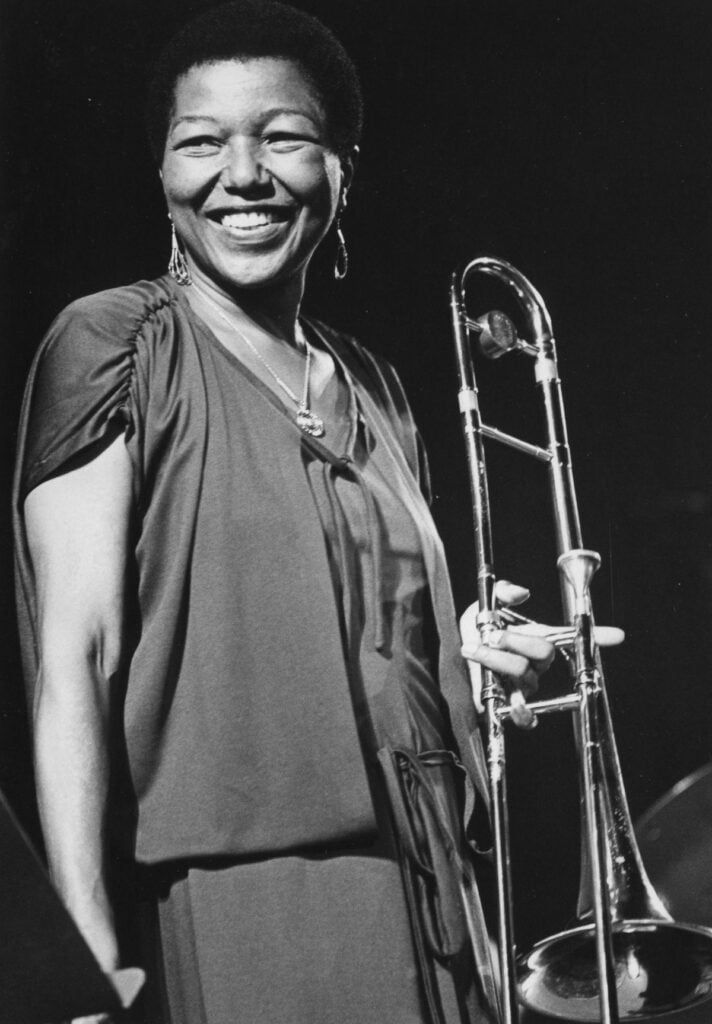 Melba Liston was a famous trombonist, arranger, and composer. She was born in Kansas City, Missouri. She joined the Musicians Union when she was 16. Later on, she worked with famous big bands Gerald Wilson, Quincy Jones, and Dizzy Gillespie.
Unlike other women who played in all-female bands, she was the first woman trombonist who played in big bands in the 1940s and 1960s. Melba arranged music for artists including Randy Weston, Abbey Lincoln, and Ray Charles.
READ MORE- 12 Best Jazz Pianists You Must Know
17- Al Grey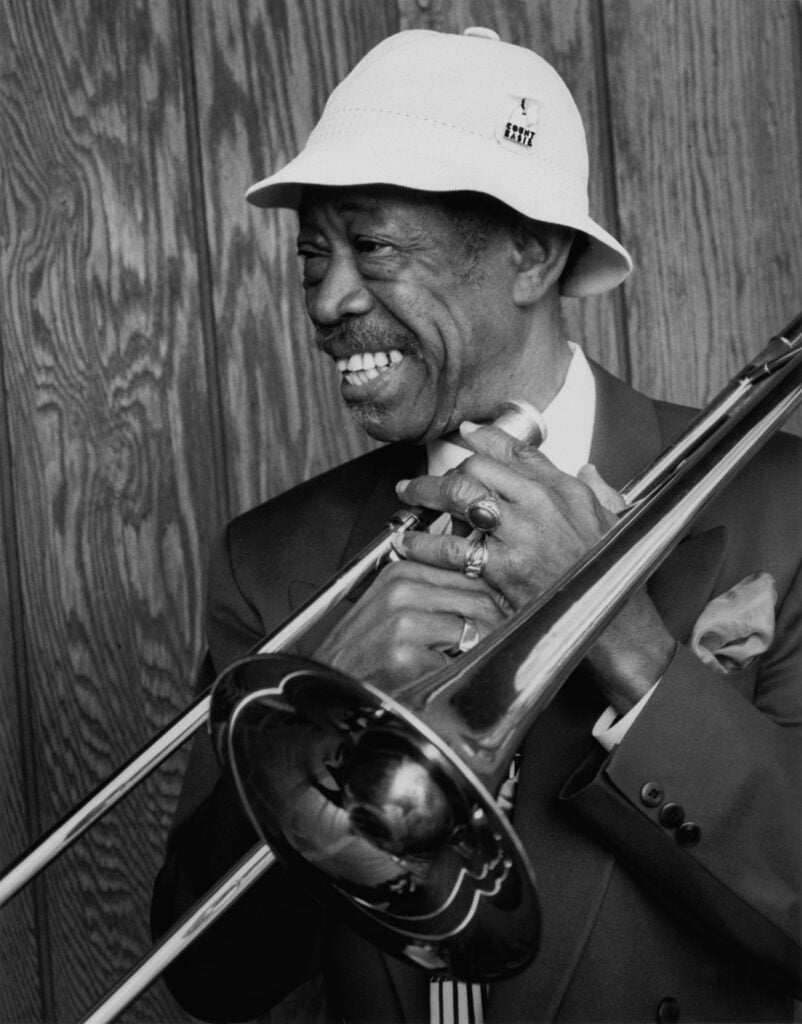 Al Grey was a jazz trombonist born in Aldie, Virginia. He started playing trombone when he was four. He had been a member of famous bands like Benny Carter's band, Lionel Hampton, Dizzy Gillespie, Jimmie Lunceford, and Count Basie.
In fact, Al Grey was famous for his plunger mute techniques. in 1987, he wrote a book Plunger Techniques which consisted of instructions to play the techniques.
18- Slide Hampton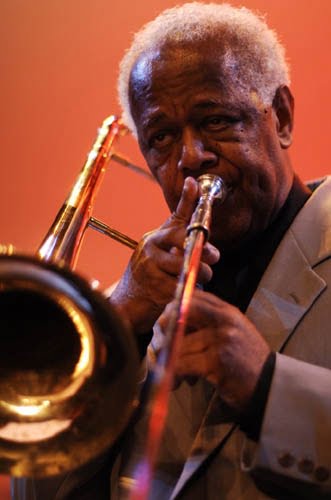 Locksley Wellington Hampton aka Slide Hampton was a great trombonist. He was born into a family of musicians. Hampton started playing in the family band "The Duke Hampton" band. He primarily used to play slide trombone but he also played flugelhorn and tuba.
Throughout his career, he worked with several bands of artists like Art Blakey, Thad Jones, Max Roach, Tadd Dameron, Mel Lewis, Buddy Johnson, and Barry Harris. Hampton also released several albums as a leader such as World of Trombones and Spirit of the Horn.
READ MORE- Famous Classical Musicians: 15 Greatest Music Composers In The World
19- Miff Mole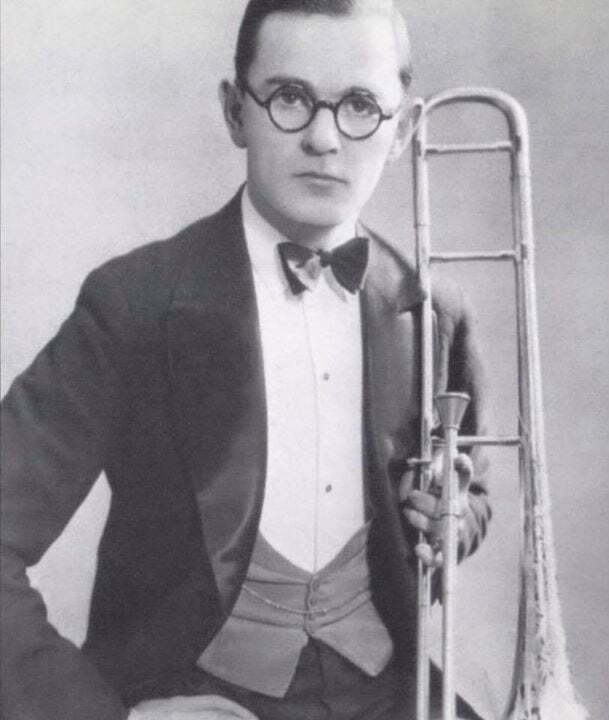 One of the best jazz trombonists, Miff Mole was born in Roosevelt, New York. He began his career playing in several bands and orchestras including Original Memphis Five. He recorded numerous records including Shim-Me-Sha-Wabble and Nobody's Sweetheart.
Mole gained prominence for his technical skill and expressive trombone-playing style. He also formed his band "Miff Mole and His Little Molers" which featured artists like Red Nichols, Pee Wee Russell, and Jimmy Dorsey.
20- Steve Turre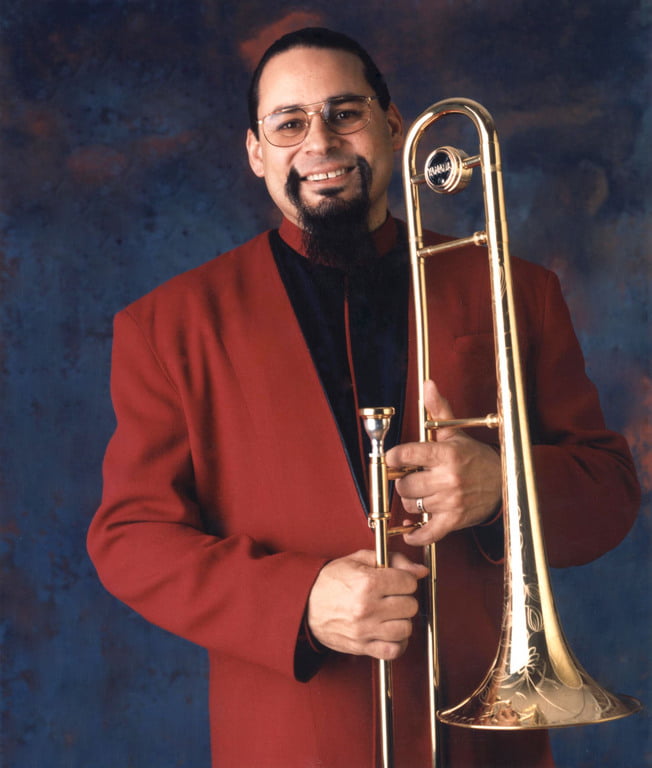 Steve Turre is a renowned jazz trombone player born in Omaha, Nebraska. He pioneered the use of seashells as musical instruments. He has been a member of the "Saturday Night Live Band". His brothers Michael and Peter Turre are also musicians. Down Beat magazine voted him the Best Trombonist in the year 1998, 1999, 2001, 2002, and 2006.
During his career, he has worked with several prolific artists such as Rahsaan Toland Kirk, Ray Charles, Carlos Santana, Dizzy Gillespie, McCoy Tyner, and Van Morrison. Apart from it, Turre is also an educator who conducts masterclasses, and workshops sharing his expertise with aspiring artists.
We have discussed the 20 best trombone players of all time. Was this post helpful to you? If yes, then don't forget to like and share. Stay tuned to get more interesting posts.