Do you remember the iconic Disney couples that made the Disney shows and movies more magical? If your answer is yes it's good, else don't worry, we are here to help you. Here we have come up with a list of the 20 cutest Disney couples.
Disney always offers entertaining shows and movies. The audience loves the charm of the characters. Whether they are unique animals or cute couples. There have been numerous couples who are imperfectly perfect like Mickey & Minnie, Cinderella & Prince Charming, Carl & Ellie(Up), and others. Let's have a look at the list of best couples from Disney world.
READ MORE- Disney Princess Names: 12 Cute Princess Ever
1- Aladdin and Jasmine: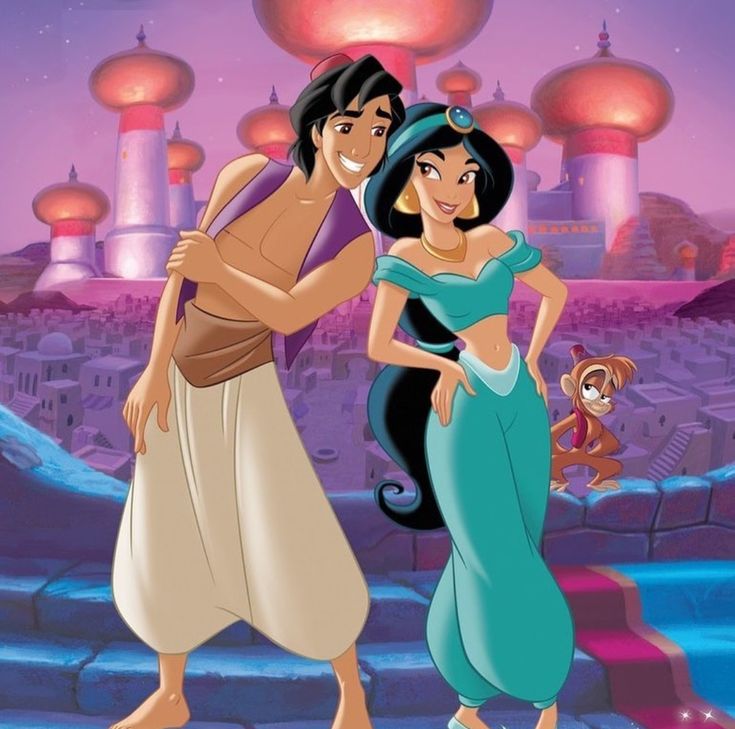 Aladdin and Jasmine are one of the most adorable Disney couples. All of us heard the story of Aladdin. How Aladdin becomes a successful man from a poor little boy with the help of the magic lamp.
READ MORE- 10 Evil Female Disney Villains Of All Time
The very first time, Jasmine met Aladdin in a marketplace co-incidentally and the latter fell in love. Both of them have the same feelings for each other, their love was unconditional.
2- Jack and Sally: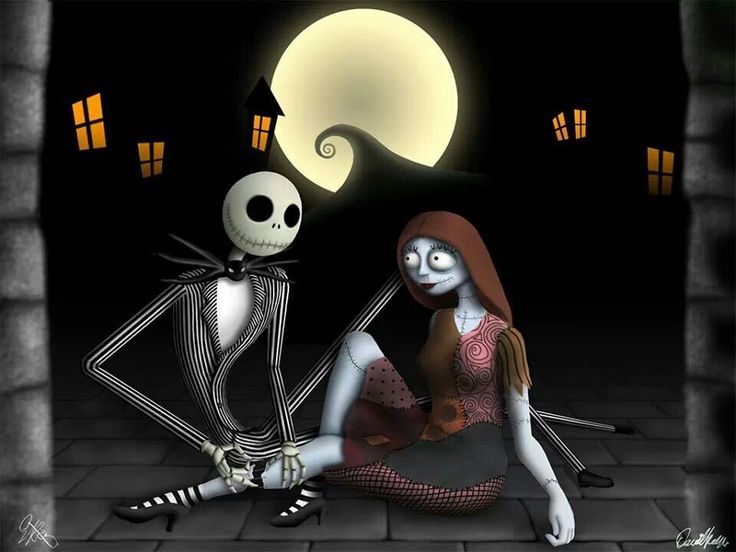 Jack Skellington is the main protagonist of the dark fantasy film The Nightmare Before Christmas. He is the King of the Halloween Town. Sally is the creation of mad scientist Dr. Finkelstein.
Sally secretly loves Jack and interestingly, he eventually falls for Sally. They shared a cute bond in the movie.
3- Belle and Beast: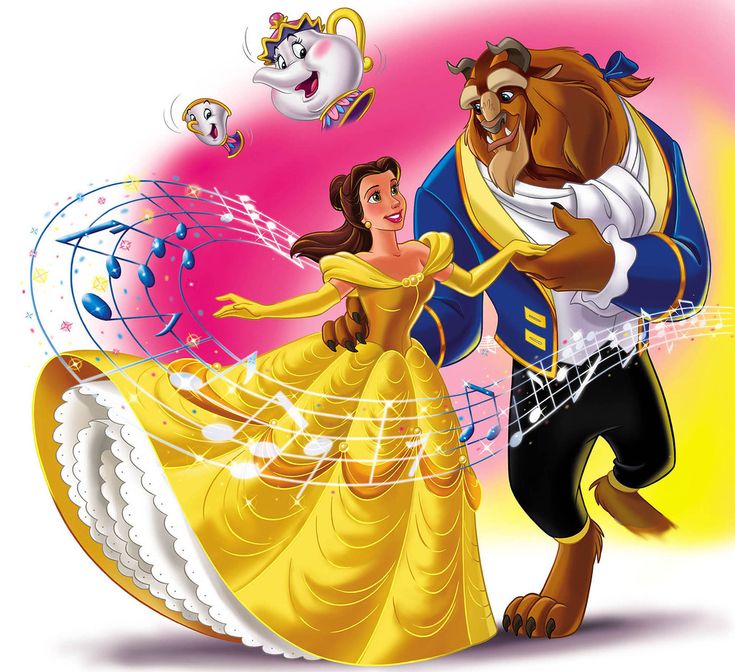 What a strange pair Belle and Beast were! Who knows they would become a popular Disney couple. A prince who turned out as a monster due to a curse known as Beast.
On the other hand, Belle is a mesmerizing princess who has given a sacrifice for her father's freedom from the Beast's slavery. Here the love story of Belle and Beast began to bloom.
READ MORE- 12 Popular Disney Animals Of All Time
4- Ariel and Eric: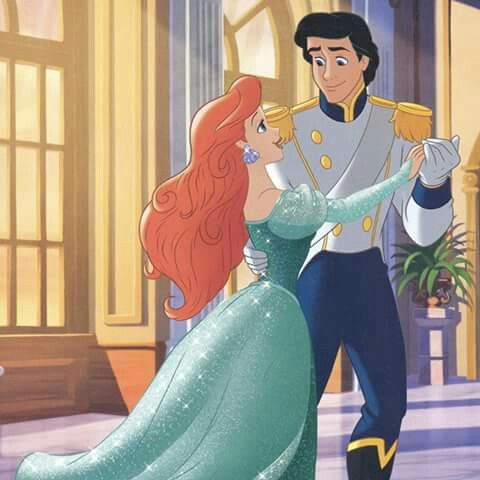 The cute little mermaid Ariel wants to be a human and live on land but her father believes that humans are dangerous. One day a prince fall from a ship during a wavy storm.
A romantic story began afterward. They face various ups and downs in their love story. Undoubtedly, Ariel and Eric are one of the most beautiful couples.
5- Cinderella and Prince Charming: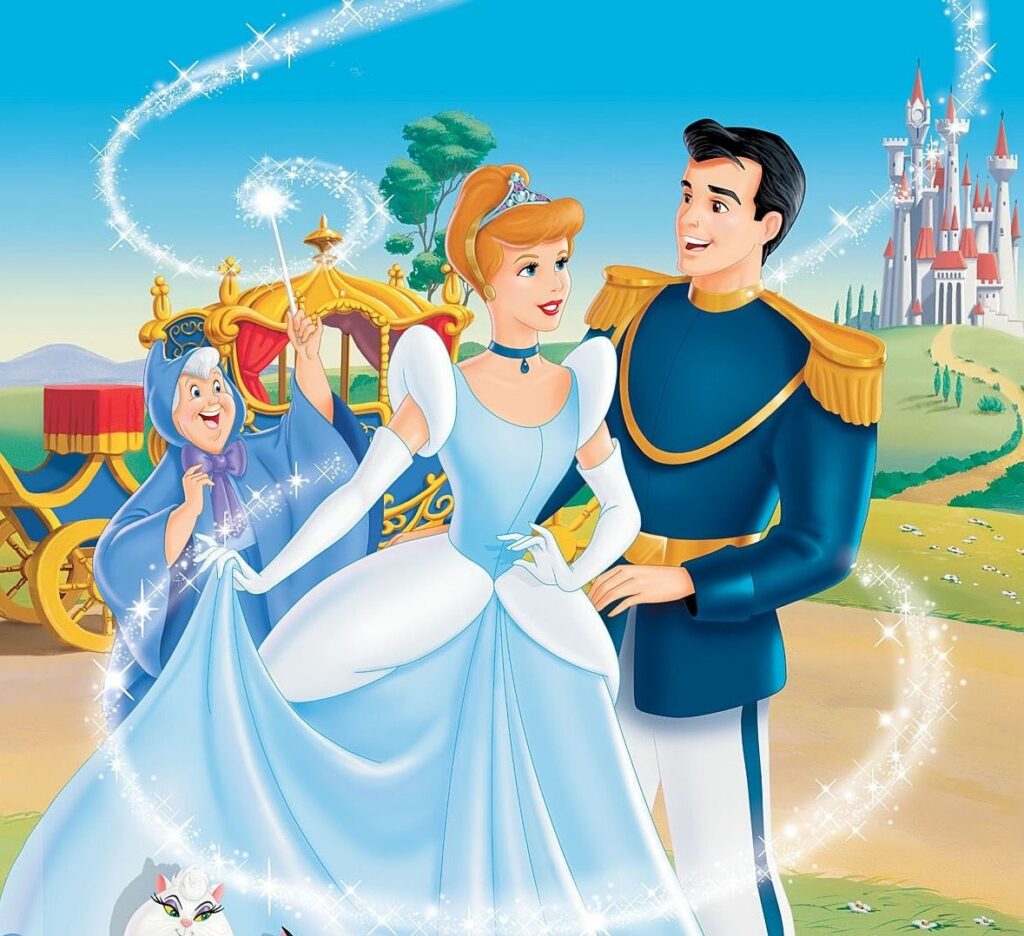 Cinderella and Prince Charming were made for each other. She believes that someday her prince will come and change her life. One day he came and both of them shares amazing chemistry.
One of the most adorable Disney couples fascinated millions of people and made a special place in their hearts.
READ MORE- 15 Cutest Female Disney Characters Ever
6- Tiana and Naveen: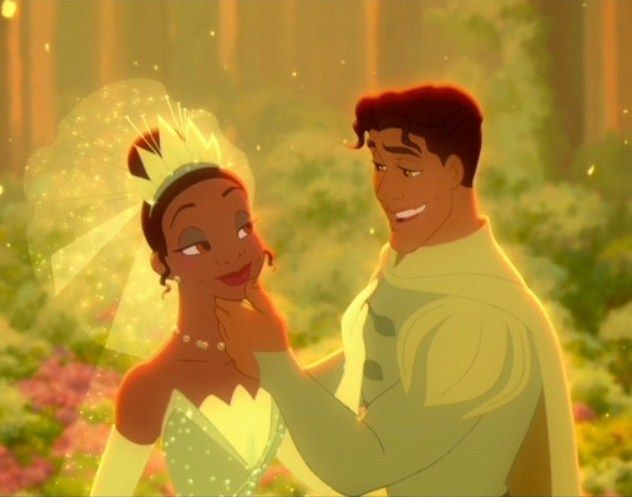 Another wonderful Disney couple is Tiana and Prince Naveen. Tiana and Naveen appeared in the film "The Princess and the Frog". It is an enthralling Disney tale that includes twists and thrills too.
The prince of Maldonia Naveen became a frog after getting cursed by a wicked witch doctor. Tiana kissed him and became a frog too because she was not a princess. As time passed, they fall for each other.
7- Anna and Kristoff: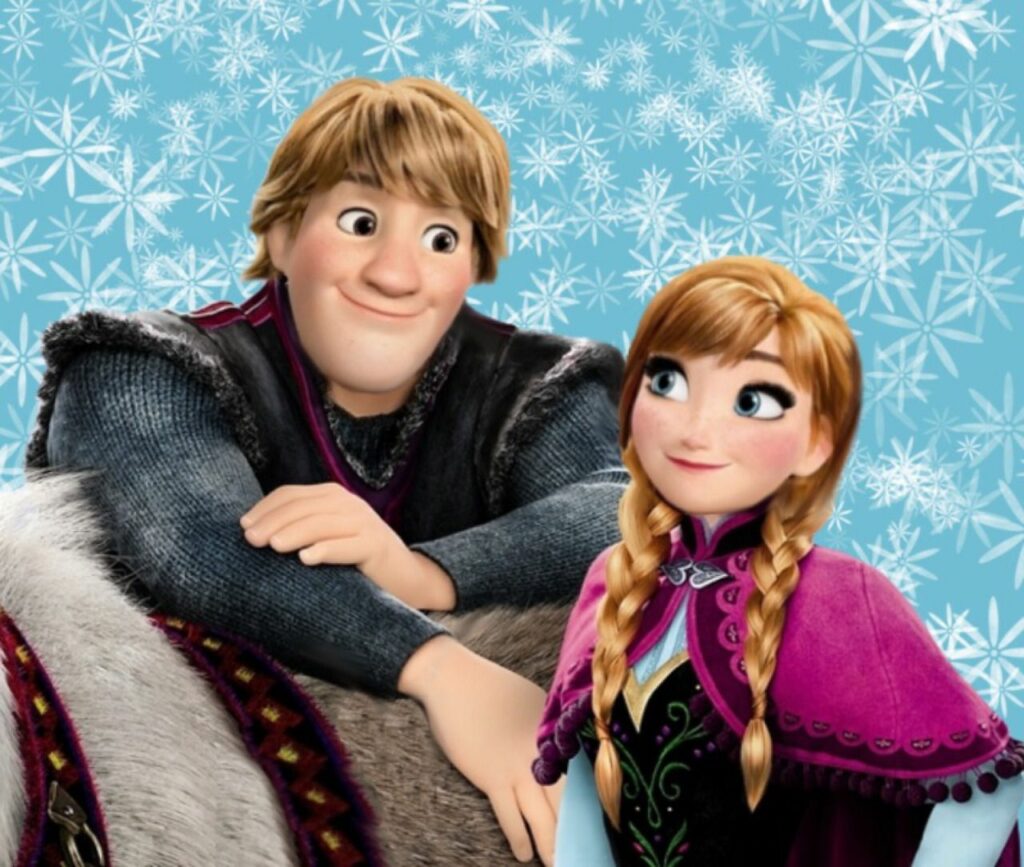 The popular couple Anna and Kristoff appeared in Disney's Frozen films. On a quest to find Elsa, Anna and Kristoff become friends. Kristoff suppresses his feelings for her because he knows Anna is going to marry Hans.
But true love finds a way to survive anyhow. Kristoff came to know Hans's intentions and wants to confront him. Anna and Kristoff finally confess their love.
MUST READ- Best 12 Cute Disney Cats Of All Time
8- Hercules and Megara: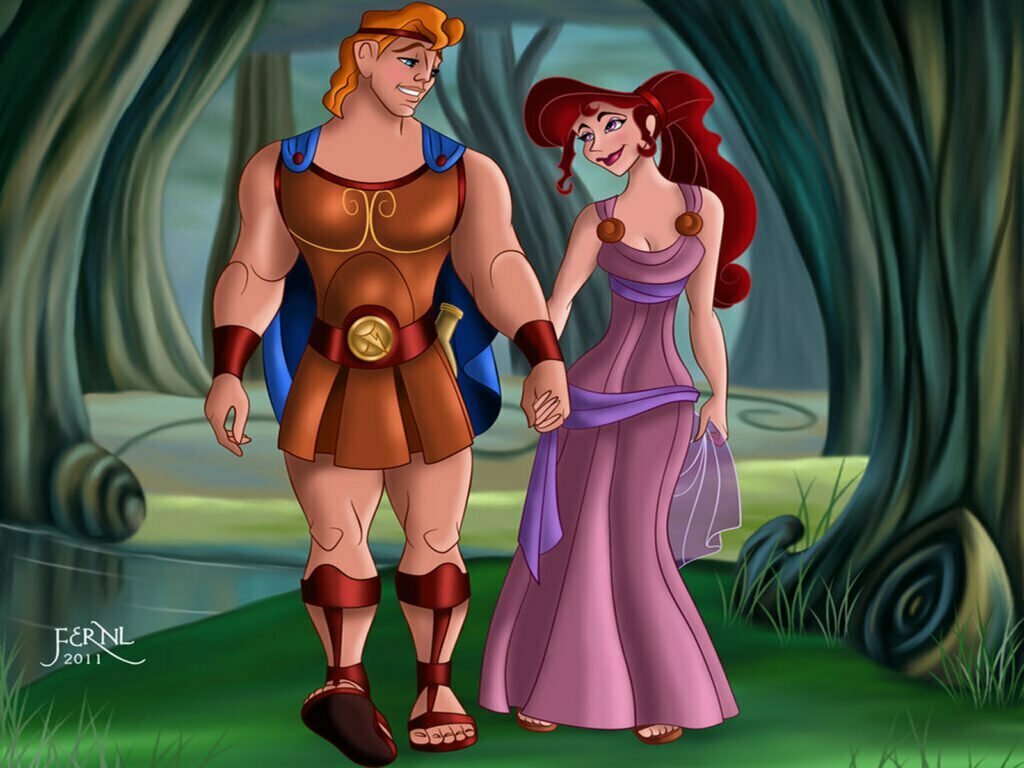 Megara is the tritagonist from the 1997 film Hercules. Hercules is the protagonist of the film. Both of them met and fall for each other. This couple makes most of the sacrifices for each other.
In the end, Hercules chose to be with Meg rather than join the gods. Isn't it amazing to go to that extent for love?
9- Felix and Pepa: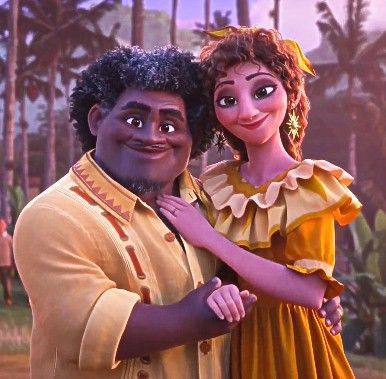 Encanto's famous couple Felix and Pepa are cute and attractive. Madrigals are a happy family that lives hidden in the Columbia mountains. The special place is called Encanto.
Pepa and Felix are a married couple who have three children. Felix is a loving husband who remains calm even Pepa gets angry and unmanageable.
READ MORE- 10 Hottest Disney Princes Of All Time
10- Nani and David: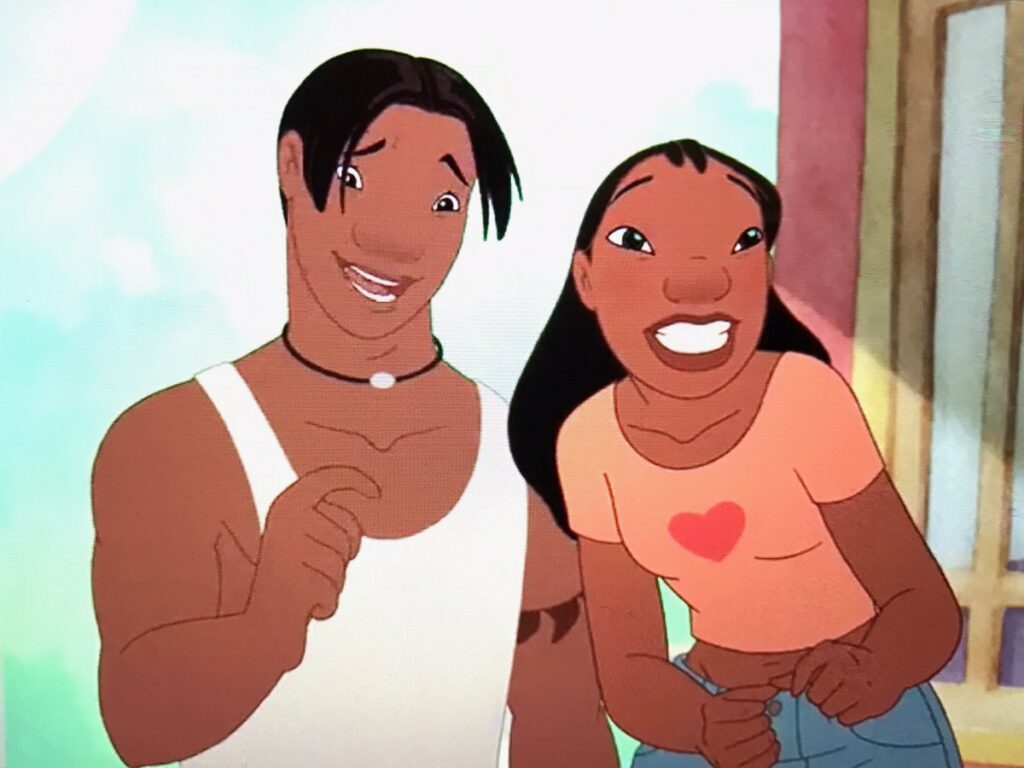 Nani and David Kawena look perfect with each other. They appeared in the Lilo and Stitch franchise. David cares about Nani and her little sister Lilo, he always put them first.
David is always ready to help Nani in managing things inside and outside the house. Nani loves David, he was more than a friend of hers who also looks after her sister.
11- Eugene and Rapunzel: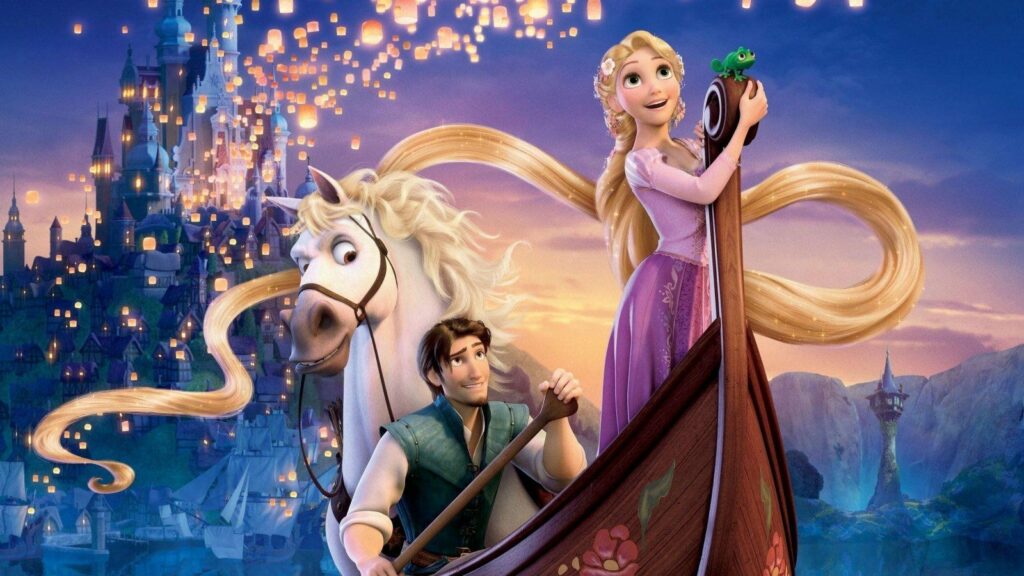 Eugene and Rapunzel are one of the most wonderful Disney couples. They appeared in the popular Disney franchise "Tangled". The lost Prince of the Dark Kingdom falls for beautiful Rapunzel.
At first, they misunderstand each other. But eventually when they enter the outside world started feeling for each other and saving each other from danger.
READ MORE- 15 Top Ugly Disney Characters You Must Know
12- Carl and Allie: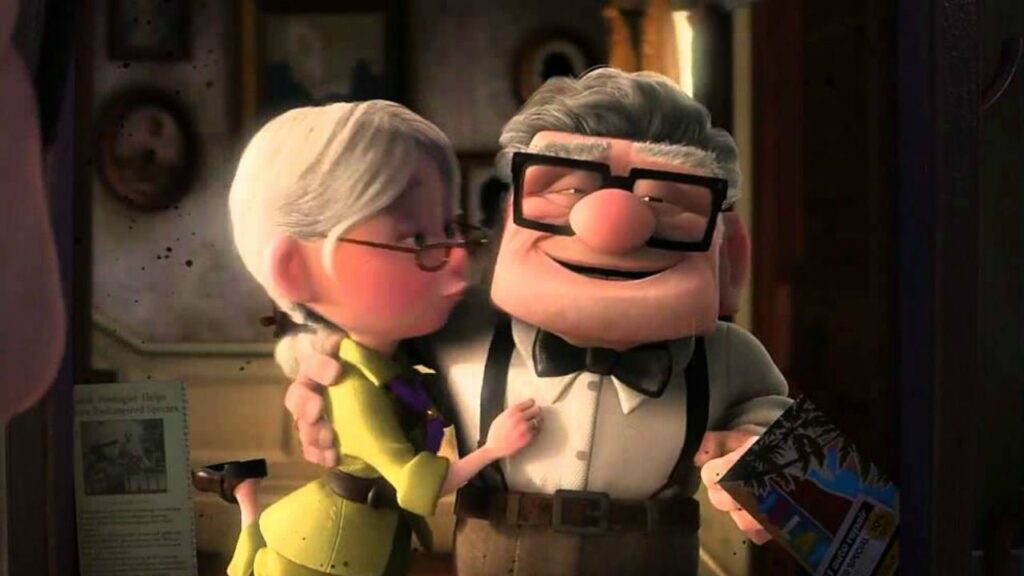 Carl and Ellie have both been adventure lovers since childhood. They admire the adventurer Charles Muntz. After some time, Carl and Ellie married and started their journey.
Unfortunately, Ellie died due to illness and Carl remain alone. But hats off to him because he didn't mourn over the loss of love instead he decided to fulfill her wife Ellie's wish.
13- Donald and Daisy: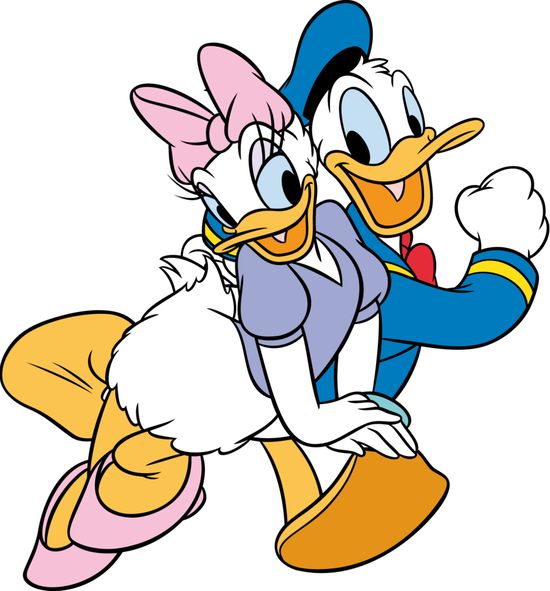 Donald Duck and Daisy Duck are one of the most adorable couples. Daisy first appeared in the 1940s short film Mr. Duck Steps Out. She is Minnie's best friend.
Daisy and Donald complete each other. However both are temperamental, Daisy Duck is more mature. She has a kind heart.
READ MORE- 10 Famous Blue Disney Characters Ever
14- SnowWhite and Prince: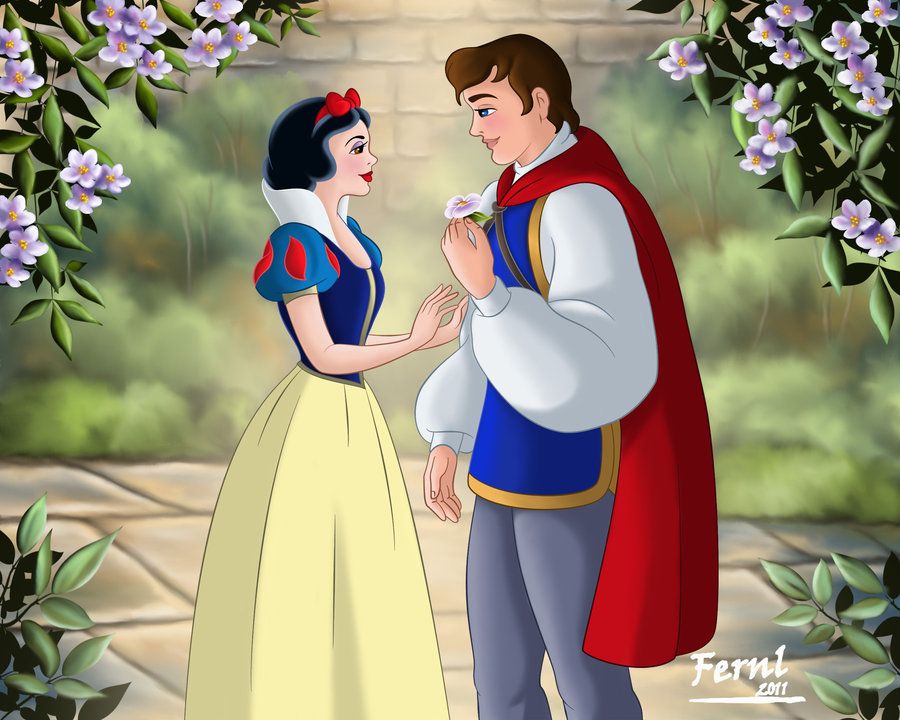 Snow White and The Prince are other famous couple from Disney. They appeared in the film Snow White and the Seven Dwarfs(1937). The charming character of Prince is one of the toughest Disney characters to animate.
Snow White has to work as a maid due to her evil stepmother. Prince listens to her melodic voice while she was singing and there the story began. Both of them fell in love with each other.
15- Tarzan and Jane: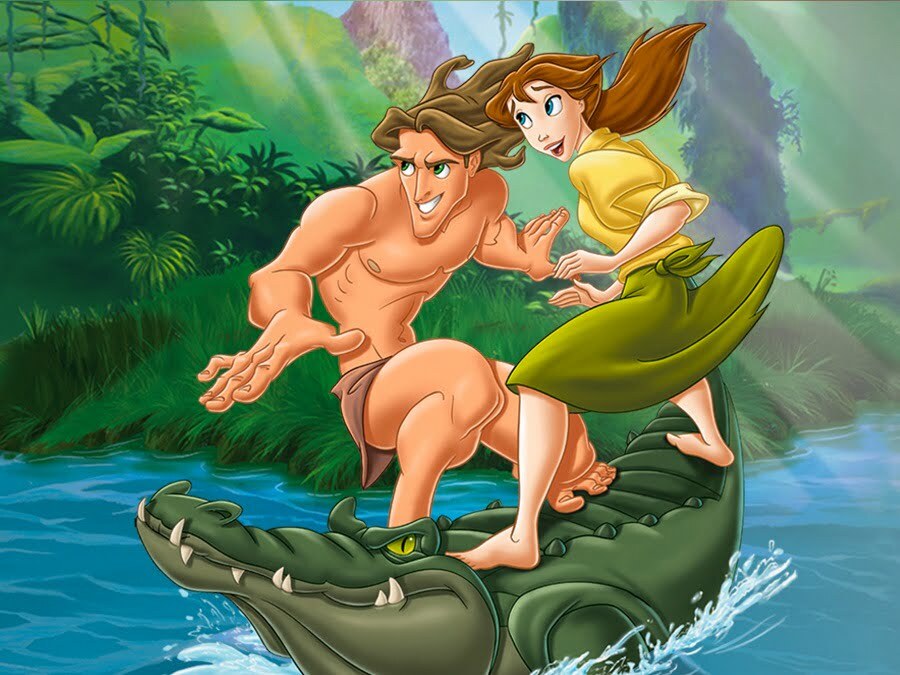 An orphan makes the jungle his home and the leader of the apes adopted him. In his teenage years, he met Jane Porter. Jane and her family are marooned in the same coastal jungle area.
Jane and Tarzan share an amazing love story and they appeared in other Disney Tarzan film sequels too.
READ MORE- 12 Most Popular Disney Cartoon Characters Ever
16- Mickey and Minnie: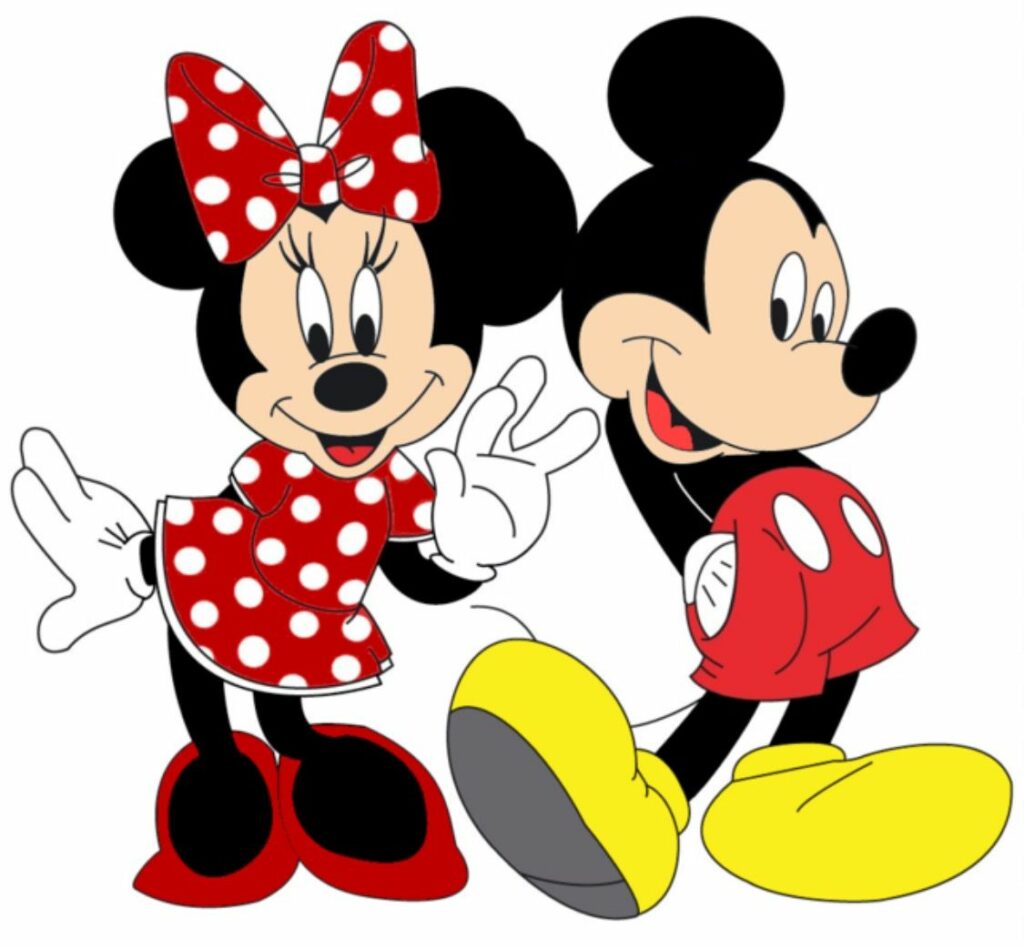 Mickey and Minnie are one of the most popular Disney couples. Well, this one is my favorite couple. Which one is your favorite? This couple is cheerful, enthusiastic, and polite as well.
Compared to other couples, they have more respect for each other. Even when they disagree in terms of views both of them never lose their temper.
17- John and Pocahontas: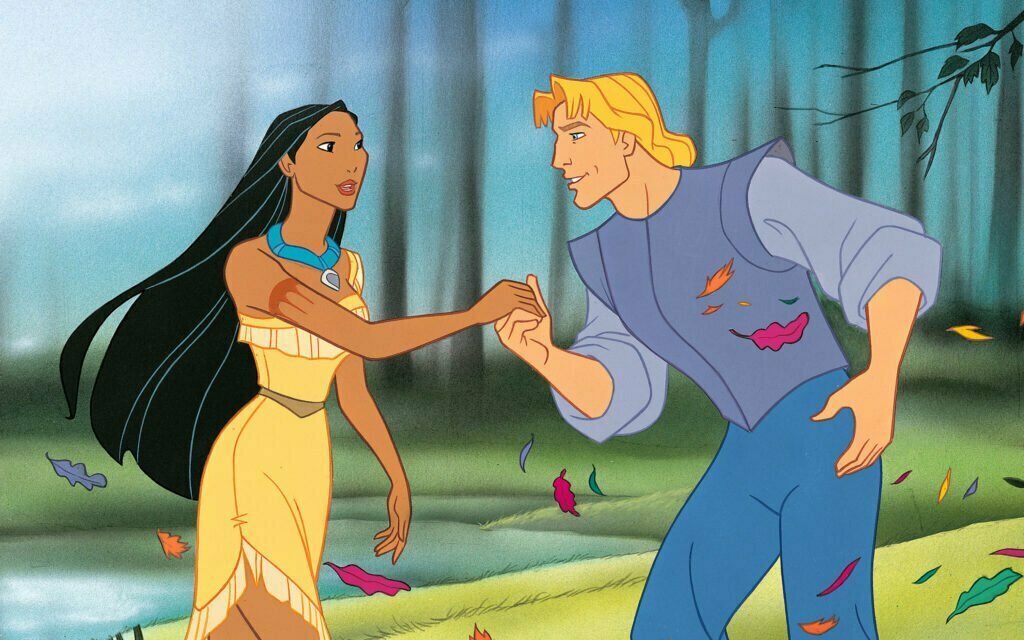 John Smith and Pocahontas appeared in the film Pocahontas(1995). The historical film portrayed the life of Powhatan women and English colonial settlers.
Both of them started feeling for each other. Pocahontas changed John's way of observing things. The movie was loosely based on the real story characters.
READ MORE- 36 Famous Disney Pixar Characters Of All Time
18- Mulan and Shang: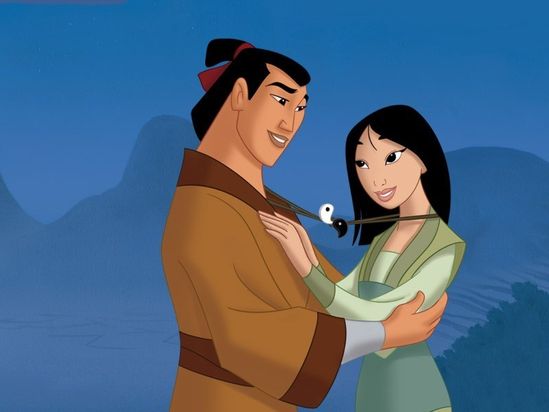 Mulan and Shang are an iconic couple. They appeared in the 1998's film "Mulan". Shang is the son of the head of the imperial Chinese Army, General Li. Mulan is a girl who joins the army rather than her father.
As time passed, Shang and Mulan realized that they have feelings for each other. The Chinese couple appeared in the other sequels of the film.
19- Wall-E and EVE: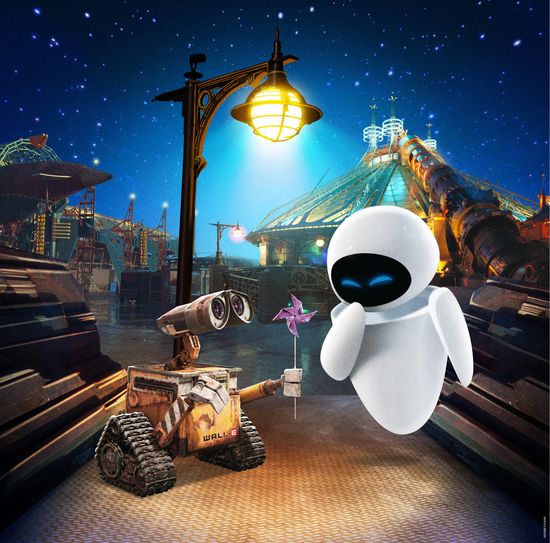 Here is another unique Disney couple, Wall-E and EVE. They met each other while on a mission. Wall E is a robot that remains alone on the planet. He falls for a droid EVE.
EVE also shares a cute bond with him. They have technical differences but some similarities too. Wall E cares for her even though he never let her face any problem alone.
ALSO-READ- 15 Sexiest Male Disney Characters Will Grab You
20- Barbie and Ken: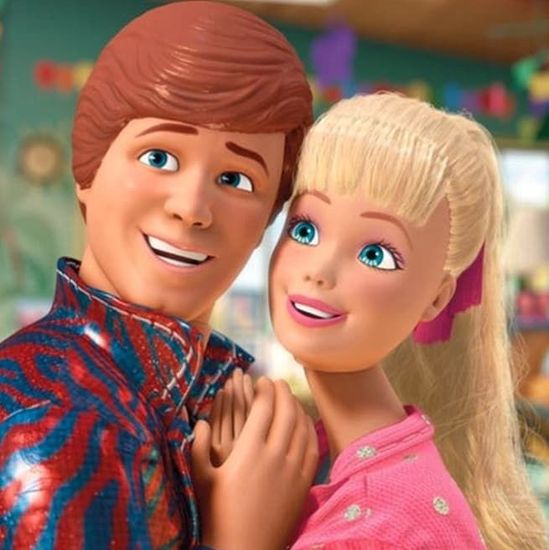 Ken and Barbie appeared in the Disney Pixar's film "Toy Story 3". On the first meeting, she gets a crush on Ken. Barbie loves to be in fashionable outfits, do makeup, and party.
Ken stands up for Barbie and Andy's Toys. In spite of having issues in their relationship, they reunited again and become Sunnyside leaders.
Tell us which one you'd like the most. If this article was helpful to you, like and share the post. Stay tuned to get more exciting posts.